soil erosion
By David R. Montgomery | April 19, 2017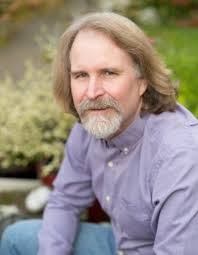 One of the biggest modern myths about agriculture is that organic farming is inherently sustainable. It can be, but it isn't necessarily. After all, soil erosion from chemical-free tilled fields undermined the Roman Empire and other ancient societies around the world. Other agricultural myths hinder recognizing the potential to restore degraded soils to feed the world using fewer agrochemicals. When I embarked on a six-month trip to visit farms around the world to research my forthcoming book, "Growing a Revolution: Bringing Our Soil Back to Life," the innovative farmers I met showed me that regenerative farming practices can restore the world's agricultural soils.
Monica Nickelsburg | The Week |
October 8, 2013
The fountain of youth may be made of dirt. So supposes Steve Solomon in The Intelligent Gardner: Growing Nutrient-Dense Food. He asserts that most people could "live past age 100, die with all their original teeth, up to their final weeks, and this could all happen if only we fertilize all our food crops differently." Read More »
Maywa Montenegro | Ensia |
July 25, 2016
The industrialized food system, studies have shown, is linked to greenhouse gas emissions, algal blooms, pesticide pollution, soil erosion and biodiversity loss, to name a few ecological troubles. Add to this a long list of social ills, from escalating rates of obesity to the demise of the family farmer and deadening of rural landscapes and rural economies across much of the U.S...