Sherwin Gaddis
Open Med Practice is dedicated to proving doctors and clinics with the best and most usable electronic health record system, practice management and billing software. We are able to do that because we build our platform on of OpenEMR, the world's most widely implemented open source EHR. In addition to being an EHR, OpenEMR is also a full-fledged practice management and billing system.
Press Release | OpenEMR |
April 24, 2018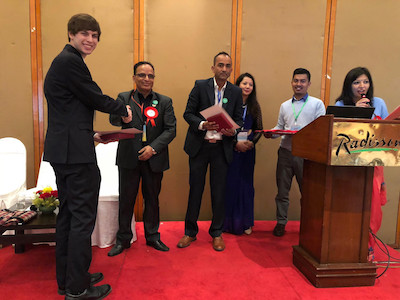 OpenEMR, the most popular open source electronic health records (EHR) and medical practice management solution, has announced today that OpenEMR version 5.0.1 has been released. A community of more than 50 OpenEMR contributors produced a staggering amount of new features and improvements for OpenEMR 5.0.1. "The amount of new features and improvements in this new release of OpenEMR is simply astounding and showcases the strengths, diversity, talents, commitment, productivity, and good will of the thriving OpenEMR community," said Dr. Brady Miller, an OpenEMR project administrator, and physician.
Press Release | OpenEMR, OEMR |
July 25, 2017
The Health Resources and Services Administration (HRSA) is taking major steps to help Community Health Centers across the US tackle the devastating opioid epidemic by providing funding for substance abuse services and modern EHRs. OpenEMR, a modern, customizable, open-source and ONC Certified EHR is the best solution for high impact and cost-effective information technology solutions for Community Health Centers