SERMO
Frank Irving | Medical Practice Insider |
January 5, 2015
You can lead doctors to EHR systems — but you can't make them attest. A poll of nearly 2,000 physicians, in fact, reveals that 55 percent do not plan to attest for meaningful use Stage 2 in 2015...
Nigel Syrotuck | MDDI |
July 7, 2017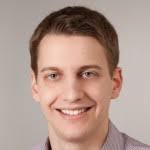 Online crowdsourcing communities are a game changer. These platforms allow anyone to appeal to the entire connected world for support or participation. They get many of us to participate—Kickstarter processed just shy of $500 million dollars in 2014. Most interesting, at least to me, are platforms for crowdsourcing information. These make up the next generation of online forums, ranging from chat forums to open source hardware development...
The trend of open collaboration has led to innovation across multiple industries. For decades, big pharma has been known as conservative and slow to change. Today however, there is a growing movement toward open access and crowdsourcing scientific information to accelerate research and development. Open-source platforms have let developers create multiple crowdsourcing applications, that are further enabling the crowdsourcing trend in the life sciences industry, as well.