Scott Nesbitt
Casey Brown | opensource.com |
February 8, 2013
The tallies are in, and we'd like to announce the winners of the 2013 People's Choice Awards! Plus, a few extraordinary contributors that have elevated the opensource.com community. Read More »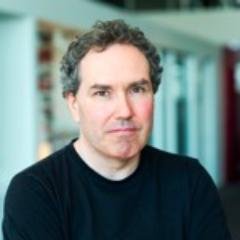 They grow up so quickly. It's hard to believe that 25 years ago Linus Torvalds announced to the comp.os.minix Usenet group that he was "doing a (free) operating system (just a hobby, won't be big and professional like gnu) for 386(486) AT clones." Since 1991, Linux has grown beyond even Torvalds' dreams. It's not a stretch to say that Linux is everywhere. Corporations large and small use Linux, and it powers computers, mobile devices, and connected hardware. Critical infrastructure relies on the stability and flexibility of Linux...
Nitish Tiwari | Opensource.com |
December 23, 2014
Business is one of the prime areas of focus on Opensource.com, so naturally we've accumulated a lot of great information over the year about tools for doing business, like project management, customer management, and content management...For the best of the best articles on open source in business from Opensource.com, check out this list...