RedMonk
Matt Asay | Tech Republic |
September 5, 2017
Reading Black Duck Software's newest paean to the Affero General Public License (AGPL) ("The Quietly Accelerating Adoption of the AGPL"), one could be forgiven for thinking AGPL is rocking the open source licensing planet. After all, Black Duck executive Phil Odence laced his post with fancy charts showing explosive growth of the license, ultimately declaring the AGPL "very popular," and a license his firm sees frequently in audits. Maybe, maybe not...
By Jono Bacon | March 20, 2017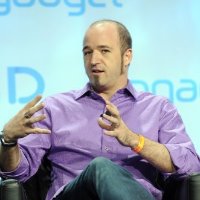 A little while ago I saw an interesting tweet from Stephen O'Grady at RedMonk on the state of open source licensing, including this graph. This graph shows how license usage has changed from 2010 to 2017. In reading it, it is clear that usage of the GPL 2.0 license, one of the purest copyleft licenses around, has more than halved in usage. According to the chart it would appear that the popularity of open source licensing has subsequently shifted to the MIT and Apache licenses. There has also been a small increase in GPL 3.0 usage. So, what does all this mean?
In three short weeks, TideLift will be hosting some amazing open source community leaders and celebrating the awesome open source maintainers who keep the world spinning. Join us June 7 for our first-ever, one-day, free virtual gathering to celebrate open source, the developers who use it, and the maintainers who create it. We just finalized the agenda, and wow! Check out this line-up...