Proteus
Mark Sullivan | VentureBeat |
June 30, 2014
The digital health space has continued to heat up, and it's looking like 2014 will be a big year for investment in the space. A new Rock Health report says that halfway through 2014 more than $2.2B has been invested in digital health startups...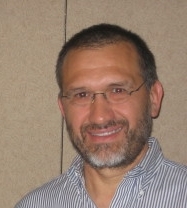 Advances in sensor technology and microelectronics have opened new opportunities in the health and life sciences industries. Wearable sensors allow for continuous bio-monitoring without any manual intervention, thus reducing provider-patient interaction and costs while contributing improvements in the quality of the data...The broad adoption of biosensors by consumers, combined with advances in Nano and Cloud technologies are expected to radically change the way research is conducted by the Life Science industry, improving patient recruiting and monitoring, while lowering development and therapy cost.
Jennifer Bresnick | EHR Intelligence |
July 22, 2014
Health IT vendors have been raking in the dough at record levels, Mercom Capital says in a new report, charting the booming industry's first $1 billion quarter in venture capital (VC) funding and smashing totals from the entirety of 2013...