openEHR Foundation
Jussara Macedo Rotzsch | E-Health Reporter |
August 22, 2012
The country sets new standards and methods for its National Electronic Health Record Project...As part of the implementation process for stage III of government decree No. 2.073, OF THE 31ST AUGUST 2011, a national EHR Workshop was held aimed at defining the methods and standards to be used for the Brazilian EHR Project (RES-National)...
Thomas Beale | Woland's Cat |
December 14, 2011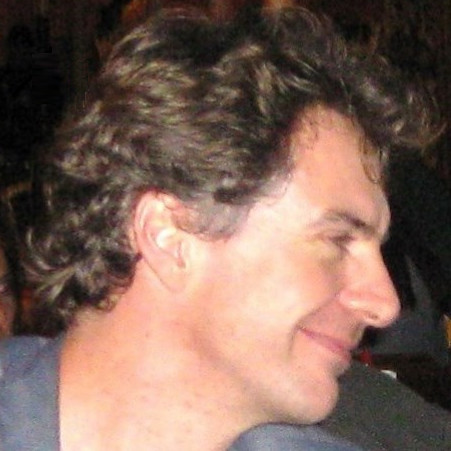 The Clinical Information Modelling Initiative (CIMI) group led by Dr Stan Huff (Intermountain Health, Utah) met here in London 29 Nov – 1 Dec to make a final decision on formalism, from the two remaining – openEHR archetypes and various forms of UML (previous posts on CIMI: DCMs & RM, on formalisms). Instead of simply choosing one, the group made a more strategic choice of designating openEHR ADL/AOM 1.5 as the core formalism, with a corresponding profile of UML being developed to enable the more numerous UML-based developers (e.g. VA, NHS etc) to use archetypes within their UML toolchains....
Press Release | CRITICAL Software |
August 4, 2015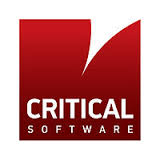 CRITICAL Software and the openEHR foundation will be jointly exhibiting at the 15th World Congress on Health and Biomedical Informatics: MEDINFO 2015. The premier international event will be hosted by SBIS (the Brazilian Health Informatics Association) on behalf of the IMIA (the International Medical Informatics Association).This year's theme is 'eHealth - enabled Health', and will attract industry world leaders to share knowledge on how eHealth and Biomedical Informatics are being used to address some of the most challenging problems we face in healthcare today.
Press Release | Marand |
August 17, 2015
Marand will be showcasing Think!EHR Platform™ at the openEHR booth at MEDINFO'15 in São Paulo, Brazil, from August 19-23, 2015. Also, Marand's Borut Fabjan, Chief Architect and Samuel Frade will present a tutorial titled "OpenEHR Practical Approach: From Idea to Application" with prof. Ricardo Cruz-Correia, University of Porto.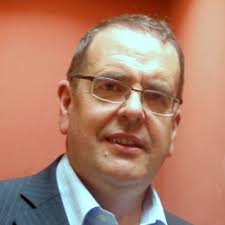 I've been watching openEHR over more than fifteen years and have always been impressed by its potential to enable us to do things differently, but it's been a slow burn, with limited take up, particularly in the United Kingdom (UK) where it was invented. However, recent developments mean that I think this is about to change and that openEHR is going to take off in a big way which is going to revolutionize how we think about and do digital health and increase the speed at which we can do it by at least two orders of magnitude. Why do I say this and what evidence is there to support my assertion?
In this article, we highlight the barriers to progress and discuss the dangers of pursuing a standardization framework devoid of empirical testing and iterative development. We give the example of the openEHR Foundation, which was established at University College London (UCL) in London, England, with members in 80 countries....We argue that such an approach is now essential to support good discipline, innovation, and governance at the heart of medicine and health services, in line with the new mandate for health commissioning in the United Kingdom's National Health Service (NHS), which emphasizes patient participation, innovation, transparency, and accountability. Read More »
MEDINFO is the premier international health and biomedical informatics event. MEDINFO 2015 is hosted by SBIS (Brazilian Health Informatics Association) on behalf of the International Medical Informatics Association (IMIA) and will take place in the city of Sao Paulo from the 19th to 23rd August 2015. Under the theme "eHealth-enabled Health", the world leaders in this field will gather in Brazil to share knowledge and analyze how eHealth and Biomedical Informatics are contributing to address some of the most challenging problems in health care, public health, consumer health and biomedical research. Researchers, clinicians, technologists and managers are invited to contribute and share experiences on the use of information methods, systems and technologies to improve patient safety, enhance care outcomes, promote patient-centered care, facilitate translational research, enable precision medicine and improve education and skills in health informatics.
HANDI Health Apps is the first national conference dedicated to health and care apps and lightweight digital tools to take place in the UK. Now in its third-year this event is a "must attend" for app developers, health and care professionals, managers and commissioners and others seeking to understand how digital tools can support the delivery of efficient, patient centred care. HANDI Health Apps will take place in Birmingham, UK, Nov 3-4, in Hall 1 at the National Exhibition Centre, Birmingham.
Over the past years, openEHR solutions with a multivendor environment built on an open and agile architecture have proven to be a successful approach to managing electronic healthcare records at any scale. There are several use cases with a focus on electronic health records (EHR) and related systems, validating the vendor-neutral data concept, where universal interoperability among all forms of electronic health data is ensured.To discuss these topics and present successful use cases, you are kindly invited to the 2019 openEHR day being organized by the openEHR Foundation in collaboration with Better and other partners. The event will take place on Monday, October 28, 2019, at SkillsMatter London, United Kingdom. Read More »
Hosted by Digital Health and taking place on 24 November, 9am - 5pm (GMT), join us to discover the latest developments, insights and best practice openEHR case studies from a variety of international digital health leaders, including renowned speakers such as Robert Wachter, MD, University of California, San Francisco Department of Medicine Chair and author of The Digital Doctor: Hope, Hype, and Harm at the Dawn of Medicine's Computer Age book, Mike Jones, VP, Gartner Group, CIO Advisory Healthcare, Aloha McBride, EY Global Health Leader, and many more. Read More »