Narendra Modi
Anand Chandrasekaran | LinkedIn |
May 26, 2014
Everyone knows India has changed in very obvious ways since the explosion of the technology economy...But what most Indians haven't seen first hand is the revolution that mobile technology is bringing about in the small towns and rural areas of India...
Rina Chandran | Reuters |
May 27, 2016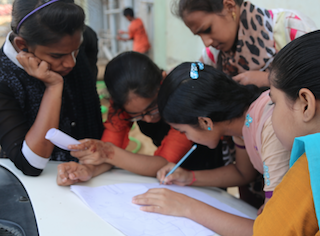 Adolescent girls in the Mumbai slum of Dharavi are battling the daily challenges they face, one mobile app at a time. Tutored on laptops donated by friends of Nawneet Ranjan, a filmmaker who set up a charity in Dharavi, the girls are embracing technology to confront issues ranging from their safety to garbage in the sprawling slum in India's biggest city. "Girls and women suffer the most in a slum, as they often have no resources and are not aware of their rights," said Ranjan, who studied filmmaking in the United States before returning to Mumbai...
Gardiner Harris | The New York Times |
December 3, 2014
A deadly epidemic that could have global implications is quietly sweeping India, and among its many victims are tens of thousands of newborns dying because once-miraculous cures no longer work. These infants are born with bacterial infections that are resistant to most known antibiotics, and more than 58,000 died last year as a result, a recent study found...