LulzBot
Luis Ibanez | Opensource.com |
December 22, 2014
Open hardware is the physical foundation of the open movement. It is through understanding, designing, manufacturing, commercializing, and adopting open hardware, that we built the basis for a healthy and self-reliant community of open. And the year of 2014 had plenty of activities in the open hardware front...
By Joshua Pearce | October 31, 2018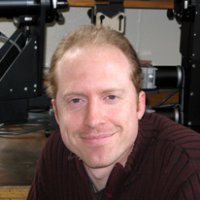 Hardware hacks are particularly scary because they trump any software security safeguards-for example, they can render all accounts on a server password-less. Fortunately, we can benefit from what the software industry has learned from decades of fighting prolific software hackers: Using open source techniques can, perhaps counterintuitively, make a system more secure. Open source hardware and distributed manufacturing can provide protection from future attacks...security is one of the core benefits of open source. While open source is not inherently more secure, it allows you to verify security yourself (or pay someone more qualified to do so). With closed source programs, you must trust, without verification, that a program works properly.
Chris Fox | Manufacturing.Net |
July 23, 2014
Have you heard about the open-source revolution? Like 3D printing, it only recently made its way into the mainstream, but like the additive manufacturing machines, it has been around for a while...