longitudinal medical record
Press Release | Humetrix |
April 25, 2019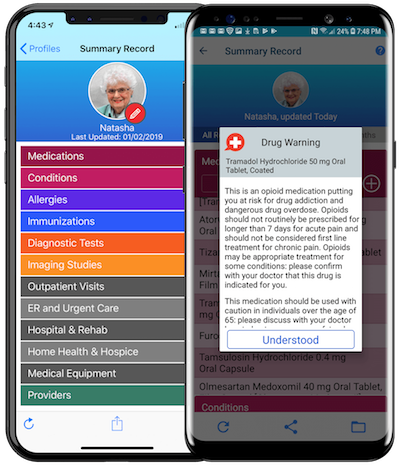 At the Consumer Technology Association's (CTA) Tenth Annual CES on the Hill, Humetrix will demonstrate iBlueButton, its Center for Medicare and Medicaid Services (CMS) approved Blue Button 2.0 mobile health application, to give Americans covered by Medicare as well as Veterans and TRICARE enrollees the ability to securely access, store and share - under their direct and sole control - their health records. CES on the Hill will take place on Wednesday May 1st from 6:00 - 8:00 pm in the cafeteria of the Rayburn Office Building...iBlueButton transforms claim data in real time into an actionable longitudinal health record. Immediately available on the user's phone or tablet, iBlueButton provides up to date lists of medications (actually delivered by a pharmacy, and not simply prescribed), diagnoses, and prior tests and procedures for users to review and share with their physicians wherever they receive care...
Press Release | Indiana University |
April 27, 2015

"An effective, longitudinal medical record is an essential requirement for Ebola treatment and these records can't be carried in and out of infected areas. A networked electronic medical record is essential--and OpenMRS offers a cost-effective, well-tested system that has been deployed in multiple sites in dozens of countries in a sustainable way," said OpenMRS co-founder and project leader Paul Biondich, M.D., a Regenstrief Institute investigator and Indiana University School of Medicine associate professor of pediatrics.