Kevin Werbach
Timothy B. Lee | Vox |
May 2, 2014
...Last week Wheeler announced a new set of network neutrality regulations. The details haven't been released yet, but press accounts indicate that Wheeler's proposal will allow internet service providers to offer a "fast lane" for online services, a concept that's anathema to network neutrality stalwarts...
By Gordon Haff | December 2, 2019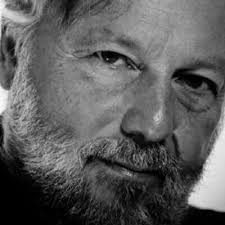 One of the characteristics of blockchains that gets a lot of attention is how they enable distributed trust. The topic of trust is a surprisingly complicated one. In fact, there's now an entire book devoted to the topic by Kevin Werbach. But here's what it means in a nutshell. Organizations that wish to work together, but do not fully trust one another, can establish a permissioned blockchain and invite business partners to record their transactions on a shared distributed ledger. Permissioned blockchains can trace assets when transactions are added to the blockchain. A permissioned blockchain implies a degree of trust (again, trust is complicated) among members of a consortium, but no single entity controls the storage and validation of transactions.