Keith McCall
Press Release | OSEHRA |
April 20, 2018
OSEHRA is seeking volunteers from the community to serve on this year's Leadership Awards Committee. Since 2014, OSEHRA has recognized individuals for their outstanding contributions and achievements within the Open Source Health IT Community. This year's Committee is Co-Chaired by KRM Associates President, Mr. Keith McCall and OSEHRA General Member, Dr. Jack Taylor. The three OSEHRA Leadership Award categories are:
Press Release | OSEHRA |
August 1, 2018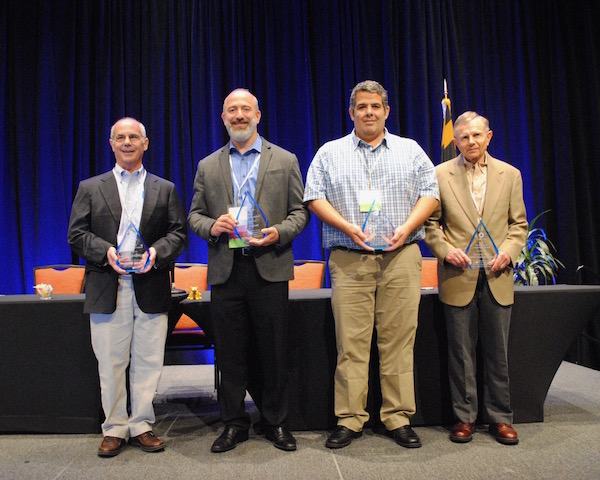 OSEHRA recently announced this year's 2018 Leadership Award recipients during our 7th Annual Open Source Summit. The OSEHRA community chose to honor four distinguished individuals based on their outstanding achievements in health information technology and contributions to innovative health care. Awardees were selected via a community nomination and election process. We would like to extend a thank you to the 2018 Awards Committee for its due diligence and commitment to the community. The Committee was co-chaired by Dr. Jack Taylor of InforMD, Inc. and Keith McCall of KRM Associates, Inc.
The 2nd Annual OSEHRA Summit & Workshop will be held September 4-6, 2013, in N. Bethesda, Maryland. OSEHRA Summit 2013 will include pre-conference tutorials on Open Source Software and Agile Software development concepts, technology and certification practices, followed by two days of Plenary Sessions and Educational Workshops keynoted by industry, academic and governmental leaders. The Summit is not just for the open source VistA community, but to everyone interested in learning more about Open Source and Agile Software development and furthering the convergence of emerging business models, Health Informatics, DoD/VA integrated Electronic Health Records (iEHR), public-private health information exchange, and more.