intellectual property law
Fred Von Lohmann | Electronic Frontier Foundation |
May 20, 2009
It's not often that you get former presidential candidates from the Green Party and the Libertarian Party to agree on legislation, but Bob Barr and Ralph Nader have done just that -- jointly supporting the Right-To-Repair Act of 2009 (H.R. 2057)... Read More »
By Joshua A.T. Fairfield | September 29, 2017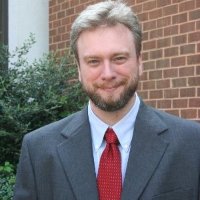 Internet-enabled devices are so common, and so vulnerable, that hackers recently broke into a casino through its fish tank. The tank had internet-connected sensors measuring its temperature and cleanliness. The hackers got into the fish tank's sensors and then to the computer used to control them, and from there to other parts of the casino's network. The intruders were able to copy 10 gigabytes of data to somewhere in Finland. By gazing into this fish tank, we can see the problem with "internet of things" devices: We don't really control them. And it's not always clear who does – though often software designers and advertisers are involved...
Asia Syeda | CoolAge |
June 14, 2012
...Access to Knowledge - A movement that has taken innumerable forms in World Politics. Led by developing countries who face intense competition in the light of stringent Global Intellectual Property Laws, it aims to create more equitable public access to the products of human culture and learning.