hospital preparedness
Press Release | Blue Ribbon Study Panel on Biodefense |
June 5, 2019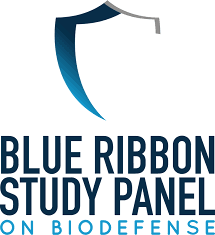 The House yesterday passed the Pandemic and All-Hazards Preparedness and Advancing Innovation Act. The bill reauthorizes existing statute governing public health efforts at the Department of Health and Human Services. Additions made by the bill - some of which were recommended by the Blue Ribbon Study Panel on Biodefense - address biodetection, hospital preparedness, medical countermeasures and response. Many of these programs will enable HHS to better defend the nation against biological threats. Both chambers of Congress have passed the bill, and it will now go to President Trump for signature.

The Trust for America's Health (TFAH) released its 2019 edition of what it hopes will be an annual report, Ready or Not: Protecting the Public's Health from Diseases, Disasters and Bioterrorism last February. The ground-breaking report warns about key global challenges ahead, like the risk of a flu pandemic; the impact of weather pattern changes due to climate change; the dangers of antimicrobial resistance, and others, and tries to offer advice on how to prepare for them.
Press Release | Registered Nurse Response Network |
September 3, 2014
The Registered Nurse Response Network (RNRN), a project of National Nurses United (NNU), the nation's largest professional organization of RNs, has initiated a national fundraising campaign to provide desperately needed personal protective equipment for frontline healthcare workers caring for patients stricken by the Ebola virus...