Harborview Medical Center
Mark Hagland | Healthcare Informatics |
July 18, 2016
Every movement needs an early, visionary leader, and the OpenNotes movement has been no exception—it's got Tom Delbanco, M.D. Delbanco, who practiced as an internal medicine physician for 40 years, several years ago joined together with Jan Walker, R.N. to initiate a movement that is now sweeping the country and changing healthcare—and creating numerous implications for healthcare IT leaders in its wake...
Rajiv Leventhal | Healthcare Informatics |
March 16, 2017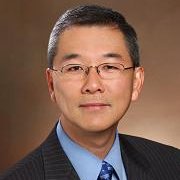 Although the OpenNotes initiative—designed to give patients access and ability to read visit notes online—has now reached 12 million patients in the U.S. alone, there have been challenges and pushback along the way, dating back to the beginning of the movement. In fact, says CT Lin, M.D., chief medical information officer (CMIO) at UCHealth, a 7-hospital, 400-clinic system in the Rocky Mountain region, the "original" OpenNotes was actually called "SPPARRO," or "Systems Providing Patients Access to Records Online"...
Marla Durben Hirsch | Fierce EMR |
April 23, 2014
Only one-third of veterans are taking advantage of "Blue Button" capabilities to access the U.S. Department of Veterans Affairs' personal health record portal, My HealtheVet, but those who do so are pleased with it, according to a study published recently in the Journal of the American Informatics Association. The Blue Button initiative enables patients to secure online access to their electronic records.