electronic health records (EHR)
In 2014, there have been many changes at the Office of the National Coordinator. Although I do not have access to an organizational chart, I believe the leadership of ONC and the changes in 2014 are as follows... Read More »
Michael Berkwits | The Journal of the American Medical Association |
August 19, 2015
Both houses of Congress will have to resolve their differences to pass a 2016 federal budget bill, which then goes to President Obama for his signature or veto. In the meantime, AHRQ Director Richard Kronick, PhD, sat down with JAMA to talk about the agency's work and its relationship with other federal health research entities. The following is an edited transcript of that conversation...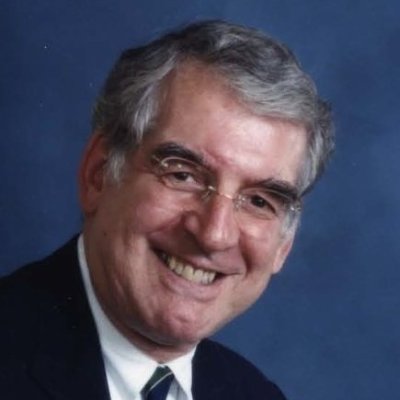 By now, it seems abundantly clear that the vast potential offered by universal adoption of electronic health records (EHR) has not been achieved. Indeed, the fulfillment of that potential seems a long way off. Unsolved problems with interoperability, usability, safety, and security, to name a few, remain, and continue to pose barriers to universal adoption. There is ample evidence in the medical literature, of the unsolved problems of the EHR. Indeed, two recent reports that offer (probably inadequate) solutions highlight the difficulties that exist with the EHR. The proliferation of these problems has only increased with the increase in adoption of the EHR by physicians and institutions. The Texas Medical Association has asked the (at the time) ONC, Farhad Mostashari, MD, to establish a health IT patient safety czar.1 Read More »
Health reform is taking off, thanks to pressure from insurers, the promise with which innovative technologies tease us for low-cost treatments, and regulatory mandates dating back to the HITECH act of 2009. Recent hopeful signs for wider adoption of health technologies include FDA forebearance from regulating consumer health apps, calls for more support for telemedicine, and new health announcements from tech giants such as Apple and Google. While technologists push forward in all these areas, we need to keep in mind that several big unsolved problems remain. Let's not get lost in the details--these major issues have to be tackled head on. Read More »
Susan D. Hall | FierceHealthIT |
June 25, 2013
Training, support and anxiety management all are key to the implementation of computerized physician order entry systems, according to research published this week in BMC Medical Informatics and Decision Making. Read More »
Dan Bowman | Fierce Health IT |
November 17, 2011
As Chief Technology Officer at the U.S. Department of Health & Human Services, it's Todd Park's job to be excited about innovation. And, as anyone who's seen him speak live can attest, he takes his job very seriously. Read More »
Jennifer Bresnick | EHR Intelligence |
July 10, 2013
The Department of Veterans Affairs [VA] has a lot on its plate. From its rocky path towards interoperability with the Department of Defense to a disability benefits claims queue stretching into the hundreds of thousands, there is a great deal of work to be done in order to provide service men and women with quality healthcare. Read More »
Katie Dvorak | Fierce Health IT |
August 26, 2015
Systems Made Simple has been picked by the Department of Veterans Affairs (VA) to create its new scheduling system. The Lockheed Martin-owned company will be responsible for the VA's Medical Appointment Scheduling System (MASS), which is "one component of the department's strategy to provide state of the art electronic health record, scheduling, workflow management, and analytics capabilities to front line caregivers serving veterans," according to an announcement.
Press Release | US Department of Veterans Affairs |
October 20, 2014
As the Nation's foremost advisory body in medicine and healthcare, you know that the Department of Veterans Affairs is in the midst of overcoming problems involving access to healthcare. We own them, and we're fixing them. But I know you also know that VA has a legacy of excellence, innovation, cutting-edge research, and achievements in healthcare delivery that is as broad and historically significant as it is profound—and often unrecognized. There's something else. Right now, VA has before it perhaps its greatest opportunity to enhance care for Veterans in its history. Read More »
Press Release | Jive Software |
November 10, 2014
Jive Software, Inc today announced that the U.S. Department of Veterans Affairs (VA) has selected Jive to support its employees in achieving the agency's top strategic priority: providing personalized, proactive, patient-driven care to 22 million veterans and their families.
Press Release | The Linux ETC Company |
September 11, 2013
Crawford Rainwater, leading expert on the use of Linux as a platform for open source electronic health records (EHR) systems, will be teaching Linux Essentials and Beginning Linux Systems Administration courses during the upcoming VISTA Academy 2013 in Seattle, WA, October 18-21. The VISTA Academy is part of an extensive VISTA Expo & Symposium 2013 conference focused on the award-winning VistA EHR developed by the U.S. Department of Veterans Affairs (VA).
Read More »
Richard Craver | Winston-Salem Journal |
June 14, 2013
The rollout of the Epic electronic health records system contributed to a worsening of the current financial performance of Wake Forest Baptist Medical Center. Read More »
This Wall Street Journal (WSJ) Op-Ed could have been entitled "President Sucker: Led Down the Garden Path by The Healthcare IT Industry." It is entitled "ObamaCare's Electronic-Records Debacle", as below. First, though: On Feb. 18, 2009 the WSJ published the following Letter to the Editor authored by me...I have a different view on who is deceiving whom. In fact, it is the government that has been deceived by the HIT industry and its pundits. Stated directly, the administration is deluded about the true difficulty of making large-scale health IT work. The beneficiaries will largely be the IT industry and IT management consultants.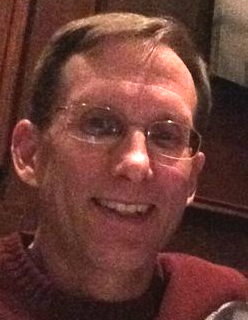 Like me, you may not have been paying close attention to what has been going on in Estonia. That's probably something many of us should change, at least anyone interested in our digital future(s). OK, I have to admit: I had to look Estonia up on a map. I knew it was in northern Europe, and that it had been involved in the whole U.S.S.R. debacle. As it turns out, Estonia sits just across the Gulf of Finland from -- that's right -- Finland, and across the Baltic Sea from Sweden. Skype was invented there, if you're keeping score. More to the point, over the last twenty years it has evolved into arguable the most advanced digital society in the world.