Donald Custis
Arthur Allen | Politico |
March 19, 2017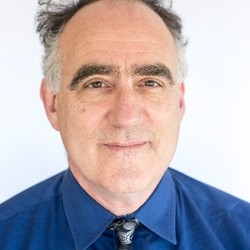 Four decades ago, in 1977, a conspiracy began bubbling up from the basements of the vast network of hospitals belonging to the Veterans Administration. Across the country, software geeks and doctors were puzzling out how they could make medical care better with these new devices called personal computers. Working sometimes at night or in their spare time, they started to cobble together a system that helped doctors organize their prescriptions, their CAT scans and patient notes, and to share their experiences electronically to help improve care for veterans...
Dan Vernon | FedScoop |
August 12, 2014
...Today, the agencies are moving down separate modernization paths, with DOD working on its Defense Healthcare Management System Modernization program (DHMSM) and VA planning commercial acquisitions for the next generation of its Veterans Integrated System Technology Architecture, known as VistA. But analysts, including one of the founding developers of VistA, point to years of missed opportunities for DOD to leverage what many consider to be superior existing capabilities in VA's VistA system — an ecosystem of modular application components that in most cases have become industry standards (VA's troubled scheduling system notwithstanding)...
Joe Conn | Modern Healthcare IT |
January 11, 2013
In 1981, Hagel, then age 35 and a former Army sergeant who received two Purple Hearts for wounds in Vietnam, was fresh from the campaign of newly elected President Ronald Reagan. He provided some badly needed political support for the rebel programmers, who had collectively begun to see themselves as members of the VA's "Underground Railroad." Read More »