data visualizations
Jennifer Bresnick | Health IT Analytics |
August 17, 2016
The electronic health record simply isn't evolving quickly enough to keep up with rapid innovations in healthcare big data analytics and the increasingly complex needs of end-users, says an editorial published in the Journal of the American Medical Association (JAMA) this week. The opinion piece, authored by a trio of physicians and researchers from Stanford University, points out that existing clinical decision support features often border on the useless due to an overwhelming number of low-priority alarms and alerts, inadequate data visualizations, and an inability to capture socioeconomic and behavioral data within the clinical workflow...
By Robin Muilwijk | June 27, 2016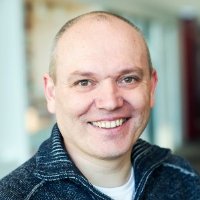 In this article, I review some of the top open source business intelligence (BI) and reporting tools. In economies where the role of big data and open data are ever-increasing, where do we turn in order to have our data analysed and presented in a precise and readable format? This list covers tools which help to solve this problem. Two years ago I wrote about the top three. In this article, I will expand that list with a few more tools that were suggested by our readers. Note that this list is not exhaustive, and it is a mix of both business intelligence and reporting tools...