CHIME Technology Inc.
Press Release | WELL Health |
September 29, 2020
WELL Health Technologies Corp., a company focused on consolidating and modernizing clinical and digital assets within the primary healthcare sector, is pleased to announce the launch of apps.health, a digital health app marketplace and innovation hub that connects digital health technology companies and software developers to the WELL network of over 2,000 primary healthcare clinics and 10,000 physicians. WELL intends on collaborating with digital health application developers to market and promote the features and benefits of their products and services to clinics and physicians, and by doing so accelerate adoption and enable improved healthcare experiences for both physicians and patients.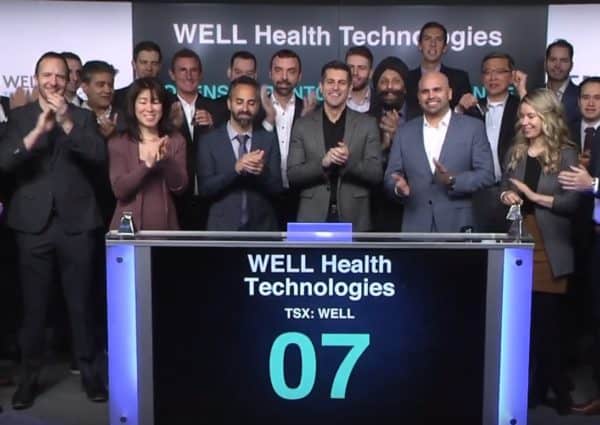 Canadian start-up company WELL Health Technologies (WELL) just crossed the threshold a month ago to become the world's first billion-dollar open source electronic medical records (EMR) company. WELL, based in Vancouver, British Columbia, has accomplished this milestone less than three years after its founding. WELL's market cap is currently hovering between $1.2 and $1.3 billion. The company has developed a disruptive digital health platform model with an open source EMR core, and a firm focus on improving clinical outcomes by using the technology to assist physicians and patients focus on health and wellness. Its goal is to shift the industry from a highly fragmented and expensive sick-care system to a health care system.
Posted October 28, 2020 - 7:15pm by Roger A. Maduro