cardiovascular diseases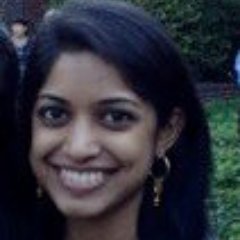 Three years ago, I found myself on a bus in South Africa, with fifteen of my college classmates. We were on our way to Kruger National Park, after a week of volunteering and researching in Cape Town. As I stared out the window, appreciating rural South Africa's beauty, a large billboard, seemingly in the middle of nowhere, caught my attention. "Relay for Life: A Fundraiser for the American Cancer Society." This poster piqued my curiosity. I had always associated South Africa with HIV/AIDS and tuberculosis. In fact, I had documented a handful of posters in Cape Town that aimed to combat HIV/AIDS by reducing stigma and encouraging testing...
Press Release | uBiome |
December 3, 2016
Microbial genomics leader uBiome is awarding in-kind scientific grants to ground-breaking microbiome studies. A microbiome impact grant award has been made to Dr. Renato Polimanti of Yale University School of Medicine, who will study the effect of heavy smoking and drinking on the oral microbiome. Grant proposals have been vetted by the company's scientific review committee. Dr. Polimanti is a genetic epidemiologist working in the Division of Human Genetics of the Department of Psychiatry at Yale University School of Medicine...
Neil Versel | MedCity News |
November 21, 2016

The American Heart Association has become the latest group to embrace precision medicine, announcing a cloud-based "data marketplace" for promoting collaboration in treatment and research into cardiovascular diseases. The association is collaborating with Amazon Web Services, pharma giant Astra Zeneca and several major research institutes to create the AHA Precision Medicine Platform. These groups announced the platform at the AHA Scientific Sessions meeting in New Orleans last week...