Big Brother
Philip Bump | The Wire |
May 2, 2014
...The new report, titled "Big Data: Seizing opportunities, preserving values," tries to flesh out what those private-sector ramifications might be...The report is the White House "hoping to move the national debate over privacy beyond the National Security Agency's surveillance activities to the practices of companies like Google and Facebook," as the paper puts it...
Press Release | Citizens' Council for Health Freedom (CCHF) |
July 11, 2018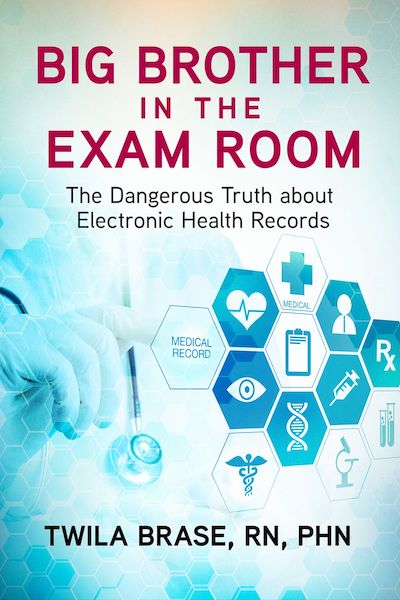 A new, groundbreaking book from Citizens' Council for Health Freedom (CCHF) will expose how the mandated, government-certified EHR technology (CEHRT) has negatively affected both doctors and patients. Written by CCHF president and co-founder Twila Brase, RN, PHN, and published by Beaver's Pond Press...Brase's extensively researched work shows how and why Congress forced doctors and hospitals to install a data-collecting, command and control surveillance system in the exam room. It also includes the impact of EHRs on privacy, patient care, costs, patient safety and more, according to doctors and more than 125 studies....This week, Brase is unveiling "Big Brother in the Exam Room" at FreedomFest 2018 at the Paris Resort Las Vegas. Brase will be a part of several panels and will introduce the book to fellow freedom-loving patriots who recognize that rights also extend to health care...
Brian Proffitt | IT World |
June 11, 2012
As big data and the requisite mega-analysis that goes along with it becomes more common, there is an increasing outcry from voices in our society questioning whether big data is becoming Big Brother.