backdoors
Garance Burke and Jonathan Fahey | Phys.org |
December 21, 2015
Security researcher Brian Wallace was on the trail of hackers who had snatched a California university's housing files when he stumbled into a larger nightmare: Cyberattackers had opened a pathway into the networks running the United States power grid. Digital clues pointed to Iranian hackers. And Wallace found that they had already taken passwords, as well as engineering drawings of dozens of power plants, at least one with the title "Mission Critical." The drawings were so detailed that experts say skilled attackers could have used them, along with other tools and malicious code, to knock out electricity flowing to millions of homes...
By James H. Hamlyn-Harris | October 4, 2016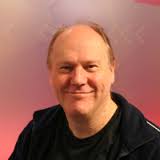 As medical implants become more common, sophisticated and versatile, understanding the code that runs them is vital. A pacemaker or insulin-releasing implant can be lifesaving, but they are also vulnerable not just to malicious attacks, but also to faulty code. For commercial reasons, companies have been reluctant to open up their code to researchers. But with lives at stake, we need to be allowed to take a peek under the hood. Over the past few years several researchers have revealed lethal vulnerabilities in the code that runs some medical implants.