Apperta Foundation
If you have an interest in the worlds of economics, healthcare or technology, here's a story that's emerged this month that is worth noting for the record books. In the US, amidst the chaos of the Trump administration, yet another mistake has been made this month. For the record, it is worth noting that the US Department of Veterans Affairs (VA) Veterans Health Administration (VHA) ended up with a contract for a large IT solution for the next 10 years worth about $10 billion as of May 2018. On the face of it that may appear to be unremarkable news: just another big expensive contract for an IT system. Yet there is a part sad/part silly dimension to it that is well worth flagging up at this point.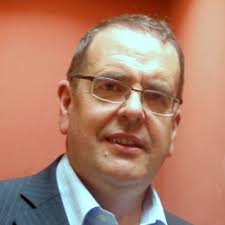 It is widely agreed that the future of digital health lies in an "Open Platform". However, it's not clear as to exactly what an Open Platform is or how we get there. This blog aims to answer the first question and to provide some guidance on the second. While any given instance of an Open Platform will be a specific implementation of a set of software components owned and operated by a particular organisation (this might be a health and social care organisation or a third party, operating the platform on behalf of a local health and care community), it is most usefully defined by a set of principles rather than the specific details of a particular implementation.
Press Release | SalesAgility, Apperta Foundation |
October 25, 2016
This week SalesAgility and the Apperta Foundation announced their partnership to deliver SuiteCRM NHS Edition. Based upon the award winning open source SuiteCRM application the enterprise ready CRM application is now available on the Apperta Github for general use across the NHS, Local Authorities , health and care related sectors. Led by clinicians, the Apperta Foundation is a not-for-profit, non-dividend paying Community Interest Company that brings open products and services to market that truly transform the delivery of care for professionals and people...