apifocal
Press Release | Apache Software Foundation, George Mason University |
March 4, 2019
ApacheCon, the official conference series of The Apache Software Foundation (ASF), announced today the Apache Roadshow/DC, held in partnership with George Mason University (GMU)...The Apache Roadshow is held in cooperation with the Center for Assurance Research & Engineering (CARE) of the Volgenau School of Engineering at George Mason University. The multidisciplinary school maintains a dual pre-eminence in both information technology and engineering and seeks to graduate students who will take initiative, step up, and leave the planet better than they found it.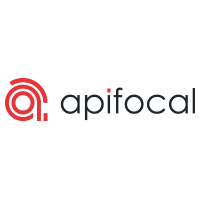 apifocal is a professional services company with a core focus on open source technology. Our consultants are developers or contributors to quite a few open source projects at the Apache Software Foundation, but not only. Our consultants bring you not only in-depth knowledge of how the technologies you depend on actually work but deployed and fine-tuned them in many production environments.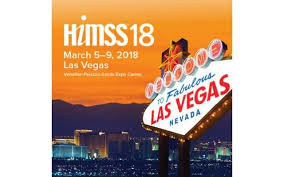 The annual gargantuan HIMSS conference is back at Las Vegas with over 40,000 participants, over a thousand exhibitors, and more than 600 presentations. As we saw last year in Orlando, more than half of the conference presentations are focused on applications based on open source such as FHIR and Blockchain, and a great emphasis on open solutions for interoperability. With so many presentations and exhibits, it is impossible to provide a full overview. Below are a few of some of the most interesting exhibits of open solutions this year.
Posted March 5, 2018 - 5:30pm by Roger A. Maduro
Press Release | Talend, Inc., OSEHRA |
August 27, 2013
Talend...today announced its experts will be giving two presentations at the Open Source Electronic Health Record Agent (OSEHRA) Summit & Workshop, taking place September 4-6 in Bethesda, MD. The first session, "Secure Interoperability with RPC and HL7 using Apache," will be led by Edward Ost, technical director at Talend, and Hadrian Zbarcea, Talend principal Apache architect. The second session, "Leveraging the Cloud to Enable Community Innovation," will be a joint session with Edward Ost and Todd Reedy, systems engineer at Google. Read More »
Because governance and security are important to us, we built the SilkMQ messaging fabric. SilkMQ can be deployed as an on-premise appliance, in the cloud or mixed. Our SilkMQ service already operates in multiple data centers on two continents. Operations at scale require constant monitoring and propagation of changes from development through QA all the way to production. It needs to be timely and trusted. We strongly believe that code that is not in operating in production is not an asset, but a liability, similar to a ship being at the docks instead of carrying goods across the oceans. Using a cattle vs pets approach, our BlueHeeler Continuous Delivery service reduces the time to production down to minutes.
The Open Source Electronic Health Record Alliance (OSEHRA) is pleased to announce that registration for its 2017 Open Source Summit: Succeeding with the New Federal Open Source Policy, to be held June 13-15 at the Bethesda North Marriott Hotel and Conference Center, is now available. DSS, Inc., a leading health IT corporation and active participant in the OSEHRA community, will be returning as Conference Sponsor."Our Summit continues to be a unique community forum for open source activities, and a great example of public-private partnership," said Seong K. Mun, President of OSEHRA.
The Apache Software Foundation to present on Apache software projects in government, cybersecurity, and more at Roadshow and Open Source Job Fair at George Mason University. The DC Roadshow program features two dozen presentations on Apache projects across the following tracks: government, cybersecurity, CARE projects, and career development, in tandem with one of the first Open Source Software job fairs.Topics include The Apache Way, analytics, Big Data, Cloud, cybersecurity, governance, healthcare, machine learning and natural language processing (NLP), and security, featuring Apache projects such as Airflow, Cassandra, cTAKES, Daffodil (incubating), Drill, Fortress, Hadoop, Ignite, NiFi, Rya, Tomcat, and more.