American Academy of Pediatrics
Nicholas Kardaras, | New York Post |
August 27, 2016
Susan* bought her 6-year-old son John an iPad when he was in first grade. "I thought, 'Why not let him get a jump on things?' " she told me during a therapy session. John's school had begun using the devices with younger and younger grades — and his technology teacher had raved about their educational benefits — so Susan wanted to do what was best for her sandy-haired boy who loved reading and playing baseball. She started letting John play different educational games on his iPad. Eventually, he discovered Minecraft, which the technology teacher assured her was "just like electronic Lego." Remembering how much fun she had as a child building and playing with the interlocking plastic blocks, Susan let her son Minecraft his afternoons away...
By James B. Lieber | November 17, 2015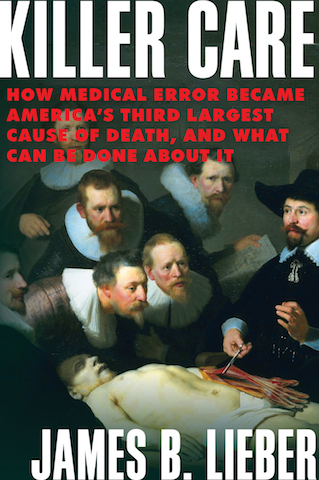 ...The following year, researchers shook the profession with an article in Health Affairs entitled "'Global Trigger Tool' Shows that Adverse Events in Hospitals May be Ten Times Greater than Previously Measured." Dr. David Classen, who did the seminal research for global triggers, served as lead author of the study, which looked at three mid-size to large (ranging from 550 to 1,000 beds) teaching hospitals associated with medical schools in the West and Northwest that participated on the condition of anonymity...When different detection methods were applied, global triggers found over 90 percent of events, the government's Patient Safety Indicators (based on discharge summaries) found 8.5 percent, and voluntary reporting disclosed only 2 percent (afraid of censure and malpractice, doctors and nurses seldom willingly self-accuse). Classen, et al. warned: "reliance on voluntary reporting and the Patient Safety Indicators could produce misleading conclusions about the current safety of care in the U.S. health-care system and misdirect efforts to improve patient safety."...