Allstate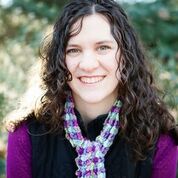 Four continental states and one U.S. territory took a beating this fall as one natural disaster after another rocked communities in Northern California and along the Gulf Coast, spreading disaster relief resources and personnel thin as federal, state, and local governments scrabbled to address the crises. Wildfires in California's wine country claimed at least 42 lives, 8,400 structures, and 245,000 acres of land in October. Hurricanes Harvey and Irma pummeled Louisiana, Texas, and Florida only to be followed by Hurricane Maria, which slammed Puerto Rico on September 20 and left much of the U.S. territory without communications systems, electricity, clean water, or functioning hospitals....
Thom Patterson | CNN |
September 25, 2017
Unmanned aircraft — small and large — swooped in during the aftermath of Hurricanes Irma and Harvey to get a glimpse of the devastation. That's why insurance companies have been using drone technology more than ever before to quickly -- and safely -- assess damage from the storm. It's only been fairly recently that commercial drone technology has advanced enough to take on this task on a large economic scale. And the insurance industry is just beginning to fully embrace it...
Frederic Lardinois | TechCrunch |
December 16, 2016
Google is joining the Cloud Foundry Foundation as a Gold member. To be fair, this doesn't necessarily come as a major surprise, especially given that Google recently hired the foundation's former CEO Sam Ramji. Other Cloud Foundry Gold-level members include Accenture, Allstate, CenturyLink, Huawai, Phillips and Verizon. It's worth noting that Google — unlike Cisco, IBM, SAP and others — didn't opt for the highest level of sponsorship (platinum), though...