Alan Formy-Duval
Don Watkins | Opensource.com |
December 25, 2020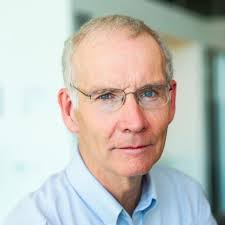 The COVID-19 pandemic required a paradigm change in education in 2020, as face-to-face interaction between teachers and students was largely replaced by remote learning beginning in the spring. Opensource.com writers helped teachers, students, and families around the world rise to the challenge with examples of open software tools fueling innovation in teaching and learning. To document the transition to online instructions and help people adapt to it, our writers offer information about content-creation tools and lesson ideas that will keep teachers and students learning well into 2021 and beyond.
Jason Blais | Opensource.com |
December 26, 2020
Throughout this past year, we've shared top open source news to keep everyone updated on what's happening in the world of open source. In case you missed any of the headlines, catch up on 10 of the open source news events that grabbed our readers' attention in 2020...When COVID-19 was declared a pandemic in March, in-person conferences and events around the world came to a halt. Although many were canceled or postponed, others moved to virtual formats with massive early success, reports Correspondent Alan Formy-Duval in his May news roundup. More than 80,000 people attended Red Hat Summit 2020 online in April, and GitHub Satellite saw 40,000 tune in from 178 countries. These were some of the biggest virtual conferences anywhere in 2020.
Jessica Cherry | Opensource.com |
January 25, 2021
The COVID-19 pandemic created many new challenges for businesses in 2020 as they rapidly moved non-essential workers to remote operations. However, it also created tremendous opportunities for innovation as people searched for effective ways to work and collaborate virtually. Opensource.com responded to the need by publishing a variety of articles in 2020 on working better with open source. Since it appears working remotely is here to stay for the foreseeable future, make sure you're doing everything you can to adapt by reading the top seven articles about open source business from 2020.