7th Annual Open Source Summit
Press Release | OSEHRA |
August 1, 2018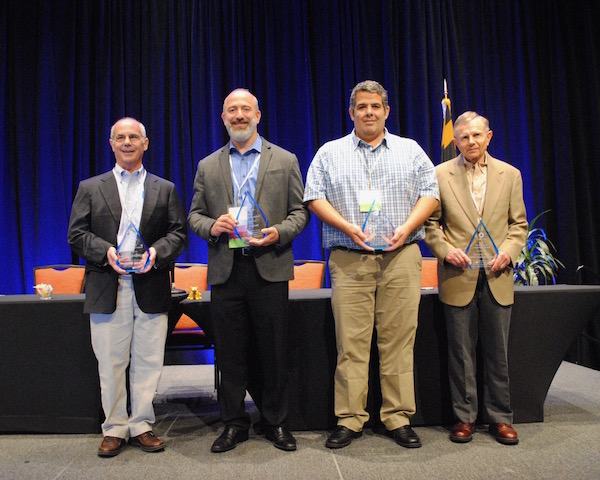 OSEHRA recently announced this year's 2018 Leadership Award recipients during our 7th Annual Open Source Summit. The OSEHRA community chose to honor four distinguished individuals based on their outstanding achievements in health information technology and contributions to innovative health care. Awardees were selected via a community nomination and election process. We would like to extend a thank you to the 2018 Awards Committee for its due diligence and commitment to the community. The Committee was co-chaired by Dr. Jack Taylor of InforMD, Inc. and Keith McCall of KRM Associates, Inc.
Press Release | OSEHRA |
June 7, 2018
OSEHRA is delighted to welcome Perspecta as the Conference Sponsor for our 7th Annual Open Source Summit, to be held this July 18 – 20, 2018. Officially launched less than a week ago on June 1st, Perspecta was formed through a merger of the U.S. Public Sector Business of DXC Technology with Vencore Holding Corporation and KeyPoint Government Solutions. Those of you who follow the industry know that DXC Technology was the result of a massive merger of Computer Sciences Corporation (CSC) and HP Enterprise Services (which also included EDS). So, while the name is new, Perspecta will bring a wealth of experience (and yes, perspective!) to this year's event.