A Public Health Perspective on the CMS Quality Payment Program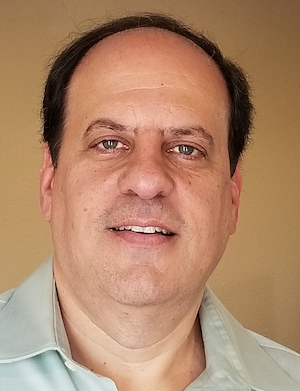 Noam H. Arzt, Ph.D.I have seen several pretty good summaries of the recently release Centers for Medicare and Medicaid Services (CMS) 2019 Inpatient Prospective Payment System Notice of Proposed Rulemaking (NPRM) to Quality Payment Program (one from AMIA, one from CDC). Here are just a few additional tidbits I picked out of the NPRM.

Of course, this document is written like stereo instructions so I welcome any corrections or comments to my interpretation of what's in the rule. I put page numbers (from final FBO version referenced above which has just been released) were relevant in parenthesis.

And I apologize in advance as much of what's here is cryptic to anyone who has not been exposed to this before and I don't make much of an attempt to explain the context (or even the acronyms).
The proposed changes apply to Eligible Hospitals (EH) and Critical Access Hospitals (CAH) under the Medicare program only, as well as "dual-eligible" hospitals who participate in both the Medicare and Medicaid incentive programs. States are able to request from CMS that their Medicaid programs be allowed to adopt these revised guidelines (20519), but CMS mentioned that they thought that few would do so as the program is winding down. Though in some spots in the NPRM it claims that there are sections relevant to Eligible Professionals (EP) I could not find anything explicit to EPs in the rule, other than the requirement that everyone use 2015 CERHT starting in CY2019 and a question to commenters about whether CMS should extend these rules to EPs (20537).
A new measure has been proposed for Query of Prescription Drug Monitoring Program (PDMP) under the e-prescribing objective (20527). The current NPRM would allow an EH/CAH to use the same measure to satisfy a public health reporting measure. This may or may not survive into the final rule.
The NPRM proposes to reduce the public health measures from three to two, Syndromic Surveillance (SS) plus one "or more" others from a list (though there appears to be no clear reason to submit to more than one other). I could see no real clear or compelling reason offered in the NPRM other than the general "too burdensome on providers" explanation (20535-6). And given the relatively low number of points to comply public health measures may not even be selected.
Now, I like SS as much as the next guy, but I could also find no compelling reason in the NPRM to single out SS for special treatment (20535). In a recent teleconference sponsored by CDC (held on 5/17/2018), CMS did not offer any additional insight on this.
If a EH/CAH claims exclusion for one or both public health measures, the points associated with this measure would be redistributed to the Provide Patients Electronic Access to their Health Information measure instead, though the "one or both" part of this proposal is a bit confusing (20521).
CMS stated their intent to remove public health measures altogether for CY2022 and beyond (20536).
In a number of places, the NPRM mentions TEFCA (20537, 20457, 20550) and USCDI (20457), wondering whether participation in these initiatives as they develop should supplement or replace some of the measures in the program.
I saw some changes to the 90/10 matching program slipped in, including increases in some of the contract thresholds that require CMS pre-approval which I think is a good thing (20543), as well as complete phase-out of the 90/10 program by 9/30/2022 which perhaps is not (20544).
Though not mentioned in the NPRM, CMS indicated in a CDC-sponsored teleconference (held on 5/17/2018) that the initial repository of public health agency and clinical data registries was being eliminated in favor of addition of this information into the AHRQ Registry of Patient Registries (RoPR). Public health agencies are being encouraged to make entries for their eligible registries in advance of CMS publicity which is to come.
Wow. So some questions come to mind immediately:
Is public health OK with the reduction in the number of measures, and the preference for SS reporting?
Given the proposed scoring method, should CMS require that a public health measure be selected?
Given the combination of public health and other clinical data exchange into one objective, are public health registries less likely to be selected?
Does public health want to recommend that any other measures be required?
Is public health OK with a CMS direction to eliminate public health measures altogether should the program continue past 2022?
Is public health prepared for the elimination of the 90/10 matching program by 2022?
Does public health think the AHRQ RoPR is an appropriate location for public health registry information? If so, should we suggest that agencies enter one record for the agency or individual records for each registry?
Would love to know if others interpret this stuff the way I do and if these are the right questions around which to formulate some comments in response to CMS.
See HLN's final comments submitted to CMS on June 14, 2018.