2 Tools for Transforming Senior Management into Open Leaders
By DeLisa Alexander | April 4, 2017
Follow these steps to locate your "leadership multiplier."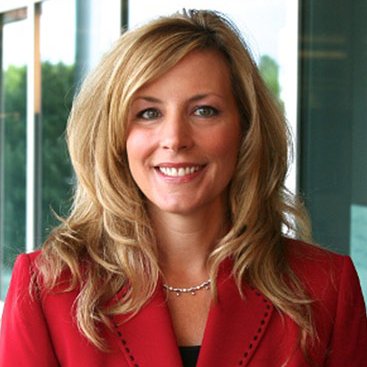 DeLisa AlexanderThis is the third article in our "Open Leadership Development" series. In part 1, I shared how we got started with building a leadership development system for our open organization. In part 2, I walked through four stages of leadership development in an open organization. Now, I'd like to share some leadership tools we've created for our open organization and published on GitHub under a Creative Commons license.
The OPT model
One of my favorite homegrown pieces of our open leadership system is the OPT model, which was developed by my colleague Jan Smith, based on her observations within Red Hat and experience working with various leadership models. As you'll see, it's a strengths-based approach to development:
We use the OPT model in coaching, development, and planning at Red Hat. The idea is that when someone is doing work that they love (their passion), and work that they are good at (talent), and that work fills an organization's needs, they will be performing at their best. That's a task that will give them energy. It will feel rewarding and fulfilling, and they will feel that the organization deeply values them.
The OPT model is a tool that can be used at many different stages of leadership. At the individual stage, it's a powerful tool for reflecting on how you spend your time and energy, and taking ownership of your career. At the team stage, it helps you think about the different kinds of work that give people energy, and offer roles or responsibilities that are mutually beneficial. It's a conversation starter that helps you—whether you're the manager or the associate—to think about development and ways to contribute within a current role, and also to discuss the possibilities and opportunities for future roles.
It's just one of many ways that leaders in an open organization can make the most of powerful motivators like purpose and passion.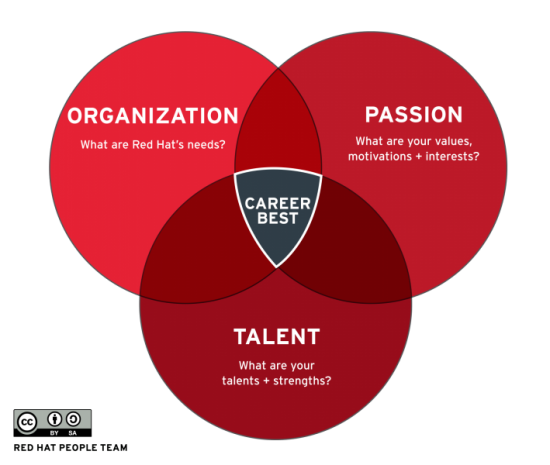 Figure 1 - The Red Hat OPT model (courtesy of the Red Hat People Team CC-BY-SA)
Finding our leadership multiplier
One alarming trend we observed when we began hiring a number of new senior leaders from conventional organizations inspired the creation of a key component of our open leadership development system.
Although we were careful to explain that things worked a bit differently in an open organization, time and again, we saw the same thing happening: Leaders with important skills that we needed—people who had been highly successful in companies where authority comes by rank rather than influence—struggled to lead in our unique culture.
We needed many of the skills that those leaders had. At that stage in our company's growth, we wanted help and insights from people who had experience leading a global enterprise at the senior leadership level.
We had to find a way to bring in people from top-down, command-and-control, conventional organizations and help them understand how to lead in an open organization. We needed a common language for explaining what it takes to be successful in Red Hat's unique culture and work environment.
Perhaps not surprisingly, we took an open source approach to the issue. We started asking questions of associates throughout Red Hat to understand what constitutes a great leader at any level of the company, in any role or department. We wanted to know what differentiates great leaders at Red Hat (or in an open organization), on our best days, from great leaders at any other company.
We found that, in addition to more typical leadership capabilities, leading in our open organization requires the mastery of some differentiated behaviors that we dubbed the Red Hat Multiplier:
Connection: Building a sense of community where associates feel strongly connected to Red Hat
Trust: Demonstrating a general belief in others' ability to make a contribution
Transparency: Openly sharing information that contributes to the work of others
Collaboration: Engaging multiple sources to generate the optimal solution
Meritocracy: Rewarding the best ideas, no matter where they come from
We called this "the Red Hat Multiplier" because we discovered that individuals who embody these leadership behaviors are so influential that their impact is multiplied. And more interestingly, the behaviors describe how Red Hatters act on their best days, when they are living our values.
The Red Hat Multiplier helps us articulate what leadership looks like at different stages of a leader's development and highlight clear development areas for people who want to become leaders—whether they want to be better managers or more influential individual contributors. It also helps us provide guardrails and guidance on what success as a leader looks like.
While some people are more naturally inclined to behave in this way than others, each of the five behaviors is something that anyone can build and develop.
Indeed, many people say that they thought they were "collaborative" or "transparent" before they joined our open organization, but now, they practice those skills at a level they could never have conceived of in a conventional organization.
The Red Hat Multiplier competency framework is available on GitHub and published under a Creative Commons license, so you can download a copy and share it with your organization.
Our leadership system is a work in progress, and these are just a few of its many parts. In the next installment of this series, you can learn about another component, our Open Decision Framework.
2 tools for transforming senior management into open leaders was authored by DeLisa Alexander and published in Opensource.com. It is being republished by Open Health News under the terms of the Creative Commons Attribution-ShareAlike 4.0 International License (CC BY-SA 4.0). The original copy of the article can be found here.