Accountability Goes Both Ways
By Robin Muilwijk | June 15, 2016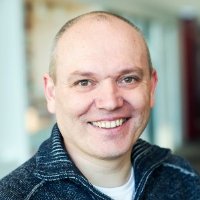 Robin MuilwijkBack in 1999, when eZ Systems was founded, it became one of the first organizations to pioneer an open source business model. Years later, in 2009, a Community Board was put in place to govern and grow the community—and to implement a system of accountability that incorporated the commercial entity and the community surrounding it.
I'm now Chair of that board. And as Community Manager at eZ Systems, I want to share some of my views on the relationship between the company and the board, in light of one core value of The Open Organization: accountability.
What is accountability?
First, let's look closer at accountability. What does it mean, and what does Jim Whitehurst write about it in The Open Organization?
In the context of leadership and management, Wikipedia tells us, "accountability is the acknowledgment and assumption of responsibility for actions, products, decisions, and policies including the administration, governance, and implementation within the scope of the role or employment position and encompassing the obligation to report, explain and be answerable for resulting consequences."
Jim refers to accountability frequently in his book, but the parts that resonate most with me (and are most relevant to my work on the eZ Community Board) are:
An "open organization" responds to opportunities more quickly, has access to resources and talent outside the organization, and inspires, motivates, and empowers people at all levels to act with accountability (Chapter 1, page 2).
Accountability plays a huge role in building a collaborative and innovative workplace (Chapter 3, page 80).
Keep these two quotations in mind as I look deeper at the dynamics of the eZ Community Board.
About the board
So what is the eZ Community Board, what does it do, and where is it positioned?
Our ecosystem consists of three primary entities: eZ Systems (the corporate entity), our partners, and the community. The eZ Community Board is positioned between the corporate entity and the community, and it's responsible for putting governance in place. The goal of the eZ Community Board is to govern and coordinate community-driven activities related both to eZ Platform (the successor of the eZ Publish CMS) and to other open source projects from eZ Systems and/or other members in the eZ community (as well as to promote and help grow the community).
The VP of marketing for eZ Systems assembled the Community Board in early 2011 with the sole purpose of putting governance in place, and making sure the corporate mission aligned with that of the community. That purpose explains why the board consists of equal parts corporate and community members, including the community manager.
Accountability in two directions
Now back to those quotations from The Open Organization.
One of them speaks to accountability playing a huge role in building a collaborative and innovative workplace. This function of accountability is especially important to the eZ Community Board. Because it's a mix of both a corporate entity and an open source project, building a collaborative and innovative community of developers is our first priority. And we need to be accountable to both eZ Systems and the community. In fact, we are accountable to everyone in our ecosystem.
Being accountable and working in this setting pose quite a few challenges. Over the past few years, one of the challenges has been to keep corporate goals aligned with that of the community—and, in doing so, also remaining accountable to the open source community in our ecosystem. This is why we try to be as open and transparent as we can be, by posting meeting minutes in public, running an open board (e.g., through elections), and, recently, deciding to invite community members to our meetings.
Another challenge we currently face is the introduction of a new product, which takes place over a period of two to three years, replacing a former product. This also requires us to be accountable to our partners and community. We need to listen to what they need to make this transition as smooth as possible.
The current makeup of the eZ Community Board makes it possible to face these challenges. By having corporate and community representatives, we are able to let communication and accountability flow in both directions, thus being open and transparent.
That brings me back to the first quote I took from the book. I'd like to say that we run the eZ Community Board, which is part of our ecosystem, as an open organization. Because of this we are also able to respond to opportunities quickly, have access to resources and talent not only in our own community but also in that of others. And we motivate and empower our community members to the point where they become—and act—accountable.