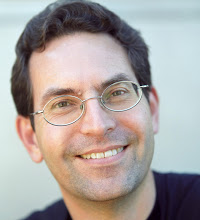 John D. HalamkaThe August 2015 HIT Standards Committee marked the beginning of an important transition. As work on Meaningful Use winds down, it is being replaced with work on Obama's signature precision medicine initiative and planning for the 2016 Interoperability Standards Advisory. At the same time, many of the longstanding HIT Standards Committee members of have reached their term limits and are being replaced by new experts. I will leave the group in January.
We begin the meeting with a Precision Medicine Task Force Update by Leslie Kelly Hall and Jon White. As we think of the future of diagnosis and treatment, many patients want their lifetime healthcare information, including phenotype and genotype, available to clinicians so that best evidence can be applied care planning. This task force aims to ensure the common data set of the future includes all such data elements.

Next, we heard the Interoperability Standards Advisory Task Force Update by Robert Cothren, and Kim Nolen. This work is critically important (and very well done) because it outlines the direction of standards to be piloted, investigated and possibly adopted over the next few years. The "Dixie Baker Standards Maturity Model" was used when considering the readiness for adoptability of emerging standards and technology. The group recognized that regulation should only include those standards which have been tested in the real world and deemed appropriate for a particular purpose. The Interoperability Standards Advisory, which is sub-regulatory guidance, enables us to predict what the future will bring based on the trajectory of the industry. This is especially important if Meaningful Use regulation is deferred/delayed. Yearly publication of expert consensus advice about emerging standards for a list of enumerated use cases would be very helpful to the industry.

Finally, Steve Posnack, outlined the formation of a new task force to review the optimal vocabularies/code sets to be used in government mandated quality measurement programs.

The meeting did not include a discussion of the timing of new Meaningful Use regulations. All such material is still being reviewed by various agencies.

I look forward to the Fall discussion and the introduction of new committee members. As Wes Rishel has told us, if you change the committee, you change the consensus. Will Standards recommendations in the future take a different course? We must wait to see what new expertise joins the group in the months head.