Robert Cothren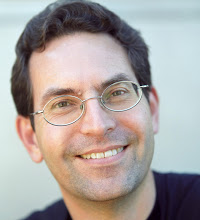 The August 2015 HIT Standards Committee marked the beginning of an important transition. As work on Meaningful Use winds down, it is being replaced with work on Obama's signature precision medicine initiative and planning for the 2016 Interoperability Standards Advisory. At the same time, many of the longstanding HIT Standards Committee members of have reached their term limits and are being replaced by new experts. I will leave the group in January.
Megan Molteni | Wired |
September 1, 2017
Digitizing the world's medical records was supposed to make doctors' lives easier and patients' lives longer. But unlike banking and shopping, medicine has had a rough time transitioning to the new digital order. Because health care providers use different systems for their electronic health care records, it's still difficult for a patient's data to follow them through the medical ecosystem...
Press Release | National Association for Trusted Exchange (NATE), Humetrix |
June 24, 2014
The National Association for Trusted Exchange (NATE) is pleased to begin supporting the Blue Button Plus Initiative to help patients and providers securely exchange electronic health information...NATE will administer the Consumer Trust Bundles, which are a way for participating patients and providers to indicate their involvement in the Blue Button Initiative.