One Decade on, gvSIG Offers Powerful Open Source GIS Tools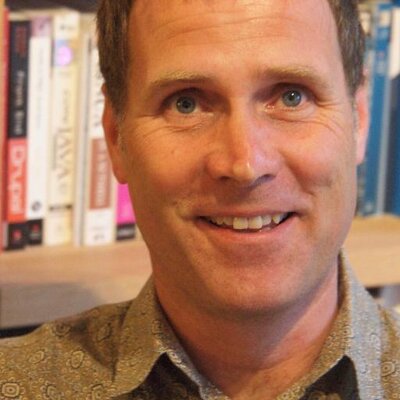 Gijs HilleniusTen years after gvSIG's start by the government of Valencia (Spain), the open source geographic information system (GIS) offers a broad range of GIS solutions. The software tools are used in sectors such as town planning, public transport, health care and environment management.
"Software has become of strategic importance. All the more reason that we need to be free to use this technology however we want", says Álvaro Anguix, general manager of the gvSIG association. "Freedom is central to gvSIG, right from the start." "Technological sovereignty is a must", said the GIS specialist in his opening address for the 10th International gvSIG Conference. The conference took place in the city of València, from 3 - 5 December.
The gvSIG project proves that collaboration on open software can result in viable solutions, said Anguix. Harnessing the solidarity, skill and ideas of many is pivotal for the economy, he added. "We should never forget the work it took to reach this point, the work that was done in developing maps, algorithms and standards, the work contributed to our common goal."
On the road
"When we started ten years ago we did not suspect that, ten years later, this non-English software project would cover such a broad range," Anguix said. He pointed to progress made in the development of gvSIG Roads for the management of road infrastructure. gsSIG Road is an ambitious project, Anguix says, which can easily be adapted to any entity/organization responsible for road management. The name was taken from gvSIG Carreteras - developed as a pilot a few years prior.
gvSIG Road is built on top of gvSIG-desktop, the desktop suite of GIS tools. It was actually created by using http://youtu.be/-mkJcAjH1tc gvNIX, software enabling the rapid development of geoportals for visualization and data management. "gvNIX and gvSIG Roads are the two new products of the gvSIG Association open source catalogue."
"Using gvNIX, one can create Java web applications in just a few minutes", Anguix says. A distribution of Java development tools Spring Roo, it aims to increase the productivity of developers. User experience is also improved, by combining jQuery, Bootstrap 3, Leaflet, DataTables and Dandelion DataTables, tools that enrich HTML. "This lets gvNIX automatically generate pages to display, list, search, create and edit."
Challenges
Anguix predicts that gvSIG will continue to grow, will be used in ever more areas and will best its proprietary competitors. "Our positive community is built on collective efforts and the sharing of responsibility. That is how we can overcome any challenge."
Three years ago, the gvSIG team worked with the developers to merge Sextante - an open source spatial data analysis library developed by the forestry department of the region of Extremadura. At the time, Sextante was one of the most downloaded projects of the Open Source Observatory and Repository (OSOR).
More information:
gvSIG annual conference website