EHR Vendors Put Up Roadblocks to Direct Messaging
Note: This is part one of a two-part series on Direct messaging published by iHealthBeat. The next article will focus on electronic health record vendors that have obstructed health information exchange by restricting the types of Direct messaging formats and/or attachments they allow their EHRs to receive.
Half of U.S. health care providers now have access to Direct secure messaging through 36 health information service providers, according to DirectTrust, a not-for-profit trade association that accredits HISPs. Yet the policies of certain vendors are impeding physicians' and hospitals' ability to exchange Direct messages, HISPs and providers say.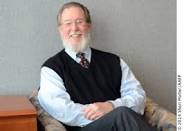 David Kibbe, president and CEO of DirectTrusteClinicalWorks (eCW), an EHR vendor, has decided to negotiate one-to-one agreements between its HISP and other HISPs to permit the exchange of information. By taking this approach -- rather than joining the DirectTrust framework, which assures HISPs of one another's trustworthiness -- eCW has made it difficult for some providers to exchange Direct messages with its customers.
One such health care organization is Harrison Memorial Hospital of Cynthiana, Ky. A small rural hospital, Harrison Memorial has a MEDITECH information system, and the local physicians all use eCW EHRs that the hospital leases to them.
Martha Sullivan, the hospital's CIO, said that Harrison Memorial wants to Direct message its physicians to improve care coordination and to meet the meaningful use Stage 2 requirements, which require the online exchange of care summaries at transitions of care. But eCW's policy has made that impossible because Harrison Memorial's HISP, ICA, will exchange information only with HISPs that are either accredited by DirectTrust or have signaled their intention to be accredited within 12 months.
eCW has applied for accreditation, but it has not signed the federation agreement that would commit it to becoming part of the DirectTrust community. So ICA declines to exchange Direct messages with eCW's HISP, Sullivan said.
As a result, she said, the hospital and its physicians are stuck in the middle, unable to attest to meaningful use Stage 2 or to receive Direct messages from each other in their EHRs. eCW won't allow any other HISP to serve its clients, Sullivan said, and Harrison Memorial doesn't want to switch to another HISP, because the Kentucky statewide health information exchange pays ICA's fees on behalf of the hospital.
At the request of the state HIE, which is its customer, ICA has scheduled a meeting with eCW, according to Brian Higdon, ICA's vice president of client services. But it's unclear whether ICA will cut a separate deal with the vendor. While ICA can make an exception to its policy to help a customer, it must be comfortable with the security arrangements of a non-accredited HISP, Higdon noted.
Meanwhile, Sullivan said, Harrison Memorial feels like it is being "held hostage at the border of interoperability." Apart from the meaningful use dilemma, she noted that the government's purpose in requiring developers to include Direct capability in certified EHRs "is to hopefully have a better continuum of care for the patient. In this community, 70% of everyone who is discharged is going home, with follow-up by their personal physician. But without getting this ICA and eCW issue resolved, our hospital is unable to send any summaries of care to the physicians."
Similarly, the nurses in the hospital would like to get care summaries from the doctors immediately when patients are admitted, she added.
eClinicalWorks' Response
eCW CEO Girish Navani told iHealthBeat that he doesn't understand why ICA won't deal with his firm's HISP. But he downplayed the effect on Harrison Memorial and its physicians. While the hospital might have trouble demonstrating meaningful use, he said, the physicians could reach the required 10% threshold by getting eCW Direct accounts and exchanging care summaries with one another when they refer patients. (Note: The regulations require doctors to exchange a care summary at least once with a user of a different EHR.)
So why won't eCW sign the DirectTrust agreement? There has been speculation that eCW intends to charge other HISPs for exchanging Direct messages -- something that the pact prohibits. Indeed, Sullivan noted that she received an email from eCW saying it might do that in 2015. But Navani disavowed any intention of charging other HISPs and said that eCW will continue to "eat the cost" of Direct messaging.
eCW's HISP, unlike other Direct carriers, does not charge its customers for sending and receiving Direct messages. Most of these customers are eCW EHR users, and Navani says he does not want to impose an additional financial burden on them.
eCW is in the process of having its security procedures tested by the Electronic Health Network Accreditation Commission, DirectTrust's partner in the accreditation process. eCW doesn't want to go further than that because of the cost, Navani said. If eCW were to comply with all of DirectTrust's requirements to get Direct addresses, he contended, it might cost $150-$300 per physician per year. He attributed much of this cost to the need to identity-proof each Direct user, which he regards as redundant.
David Kibbe, president and CEO of DirectTrust, said that Navani is misinformed about the requirement for and the cost of identity proofing. Only organizational representatives of a practice, clinic or hospital need to be onboarded for Direct exchange, and "the cost of that one ID proofing is usually less than $20," he said. The representative can then attest to the identities of others in the organization, including physicians who already have submitted their medical credentials.
Navani said that eCW has made individual agreements with Surescripts and MedAllies, as well as a smaller HISP in Massachusetts. eCW also has signed a contract with Cerner's HISP, he noted, but is still working out some of the details.
HISPs speak out
Andy Heeren, director of network IP for Cerner and a board member of DirectTrust, declined to comment on his company's dealings with eCW. He said, "But we have negotiated a few non-federated agreements in the best interests of a subset of our client base, really to help enable them to meet their meaningful use obligations." Heeren added, "Growth in the participation in the DirectTrust community is eliminating the necessity for those types of agreements."
Heeren, who has been involved with the Direct messaging protocol since its inception, noted that the DirectTrust accreditation process was designed as a cost-effective alternative to having every HISP negotiate with every other HISP. "Spending time negotiating and maintaining multiple agreements runs counter to our original goal of offering a low cost, scalable solution," he said. "DirectTrust allows our clients to take advantage of Direct messaging with no additional contracts or delays involved."
Higdon agreed that DirectTrust simplifies the process of linking HISPs together. "To make a connection with a HISP, we definitely want them to be accredited," he said. "It makes a lot of good business sense, and it's a good framework that manages risk. If I go outside that, I have to get comfortable with that HISP."
Under no circumstances, he said, would ICA pay transaction fees to another HISP. There isn't enough money in Direct services to make that feasible, and negotiating fees would be "a big barrier to interoperability." Heeren agreed, calling the negotiation of transaction fees "an unnecessary barrier to reaching our goal."
Navani raised one other objection to the DirectTrust approach. As the only organization accrediting HISPs, he said, it could become so big and powerful that it could raise its membership fees as much as it liked. So HISPs should be able to affiliate outside of DirectTrust, he argued. "Direct Trust is a fabulous idea for the HISPs that want to participate in it, but it shouldn't be the only option," Navani said.
Carl Dvorak, president of EHR vendor Epic, said something similar in recent remarks to a subcommittee of the Health IT Policy Committee, which advises the Office of the National Coordinator of Health IT.
"Currently, organizations that deliver health care are not always able to afford options such as DirectTrust, which is priced for large scale HIEs or HISPs, to validate their identities," Dvorak said. "We recommend that ONC consider supporting a simplified and vibrant market that competes on cost to provide trust validation services to individual provider organizations. A plurality of trust verification services would be in the best interest of accelerating exchange."
Responding to the Epic president's comments, DirectTrust's Kibbe told iHealthBeat that with 19 HISPs fully accredited and 28 more in candidate status, the price of accreditation can't be too high. There are plenty of ID proofing companies to choose from, and DirectTrust is not setting the price of this service, he said. Moreover, Kibbe noted that few provider organizations are interested in becoming HISPs; nearly all of them rely on their vendors to provide a HISP or offer them a choice of HISPs, as Epic does.
Should there be more than one HISP accreditor? ONC, which provided a grant to help launch DirectTrust, said it's open to that. ONC spokesperson Peter Ashkenaz said, "ONC is in favor of a robust private sector and competing initiatives."
Heeren has no problem with the concept of multiple HISP accreditors. But unless they have "equivalent privacy and security controls," he said, "it creates separate communities that may not be able to communicate with one another."
To be successful, he added, Direct messaging must achieve critical mass so that providers know they can connect online with any of their colleagues or hospitals. Within the DirectTrust framework, Heeren said, "We've reached that critical mass from a Cerner perspective. Rarely do I hear concerns about the inability of our client base to communicate with other providers to achieve meaningful use objectives."
Part two of this two-part series will focus on how Direct messaging restrictions impede information exchange.