Open Health Community Management At Clinovo Using Drupal
Olivier Roth, Community Manager at Clinovo, has grown an open source community around the open health platform ClinCapture, an open source Electronic Data Capture (EDC) system.
Opensource.com caught up with Olivier, who was tasked with not only marketing an open source product but building genuine and natural interest around it to help move it forward. In this interview, we explore the importance of a community to an open source project with tips for how to create and maintain one.
Q: What are the big benefits of community support around an open source platform?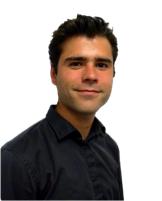 Olivier RothRoth: Nurturing a community is an essential part of being open source. By definition, open source is the gathering a community of developers who put their efforts and minds together to create a system open to all. This is not something community members do for money, but because they're passionate about developing a better system.
Having an online community is a way to gather more people around the code and to allow users to communicate with developers. We wanted to create a bridge between people using the system and people developing the system. This results in accelerated feedback loops that proprietary systems don't have.
Q: How did being an established company benefit you?
Roth: We have a good match of IT and marketers in the company that allowed us to develop a forum, a ticketing system with an integrated roadmap, and branding for the community with a clear identity. We had the chance to utilize our internal creative and technical resources. We leveraged them to create a community that anyone joining would feel is their own. Users can create an account, update their own profile page, and are immediately presented with everything they need to get started with ClinCapture. We're trying to create a unique experience so that users and developers can not only find the information they're looking for, but are given the tools to be able to inspire communication and innovation. We want to make it easy for developers to engage and contribute their code.
Q: What technology are you using to run the community?
Roth: Like Opensource.com, our Content Management System (CMS) is Drupal. It gave us a lot of built in features, such as a forum, and the ability to have user accounts which we then heavily customized but it made it easy for us to get started.
Q: Tell us how you manage the ClinCapture community.
Roth: My main task could be summed up as looking to identify opportunities to grow the community faster than it would grow organically. I am helping the team focus on the right things so we serve the needs of the community.
We also came up with new initiatives to engage the community like behind the scenes videos with members of our technical team, as well as, a monthly webinars where our CTO shows off new features to keep the community constantly updated and engaged. Our core community comes back to attend our webinars every month, and many of them have been with us since the beginning one year ago. In the future we'd love to have a physical space for the community, such as a conference, or a one-day workshop. That's a project we have for 2015.
Q: How closely do you work with the development team?
Roth: The development team is a big part of the community. We're trying to do everything as organically as possible, but we do have a formal monthly meeting to go over objectives, new ideas, correct any processes, or anything that isn't working out as smoothly as planned. It's also good for us to clarify what we're doing for the developers outside of Clinovo, and to make them feel part of the team.
Q: What was the main strategy for gaining developers to the project?
Roth: The first strategy was to tap into our clients and current users, many of whom are both users and developers. We also tapped into other open source communities in our industry, just so people were aware of us and what we were doing so that if the project sparked any interest for them, they could join us. It's a fairly small field that we're in, it's a niche software—we're not Firefox, or VLC media player (by the VideoLAN project), but there are people out there who need a solution like ours, and we have developers committing code as we speak which proves the audience is there.
Q: What have some of the successes from the community been?
Roth: We've had quite a few contributions now, but one of the first things we noticed when the community began was that most of the activity was actually questions. It was a bit of a support forum at the beginning. I think now we're entering a new phase where several developers are investing their time and committing code. We also have representatives in other countries, including Israel and India, that are investing their time in providing useful feedback and code for new features.
Q: How many users and developers do you have after a year and a half of the community?
Roth: Altogether we have around 500 users and developers. Now, that might seem low, but we're in a niche market and it's a specific skillset. To be a user, you will need to be technically savvy and have a clinical background. To us, it's really interesting to work in such a niche, and it gives us the opportunity to have some strong relationships with these talented people. We know all of our active community members and the technical team is in daily email contact with them.
Q: How do you gauge the success of the community?
Roth: It's been a success in the sense that it's off the ground, all the pieces are up and running, and people are using them and downloading the system. Now it's really just a matter of scaling it, and we're always looking for developers who want to contribute to improve their skills and contribute to an open source project.
It's an ongoing process. We're looking for people not just to volunteer their time, but to help us craft the community that they want. The next phase is for individuals to reach out to us with ideas for the community. This includes code of course, but also some ideas about new features they're expecting, face-to-face meetups and conferences, and more. We really want it to become completely organic so that we can take a bit of a backseat. We never want to push, or try to force it to grow; we just want to give it a helping hand.
Q: What advice would you give to those looking to start an open source community?
Roth:
Be passionate about the open source model and your product
Make sure you plan properly
Provide an environment in which it's easy to access and submit code
Engage your community