The Usability People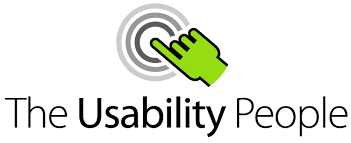 The Usability People is an industry leading User Experience (UX) consulting company. Our founding members have more than 70 years of combined experience providing usability testing and interface design services to businesses of all shapes and sizes. We have helped "mom-and-pop" shops and internet start-ups, to large enterprise organizations, university and government agencies.
We have the experience, knowledge and passion for UX to help your web site or mobile web or app truly delight your users.
We have helped a number of electronic health record (EHR) vendors satisfy the safety-enhanced design portion of Meaningful Stage 2 (2014) certification. Summative Usability testing for safety enhanced design should be conducted with participants who are representative of the real or potential users of the system. For some tests, users must have certain domain, product and application-specific knowledge and experience. Testing physician functions of an EHR, for example, with non-medical trained participants would not be appropriate or provide meaningful information.
The Usability People have conducted hundreds of studies in many contexts. Our usability reports adhere to the NISTIR 7742 CCIF format and are ready for presentation to an ONC-ATCB. For more information about our usability testing services or to schedule a testing session, Contact Us.
Homepage: The Usability People
Twitter: @UsabilityPeople