The Thin Line Group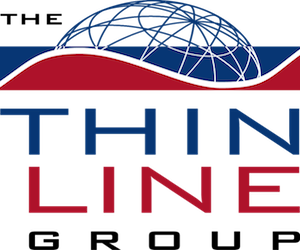 Donald Diggs founded The Thin Line Group, LLC in 2014 to provide the best knowledge and technologies that can be used to protect, people, property and critical functions against natural disasters and man-made threats. Don Diggs is a retired senior Naval Officer and Senior Executive Service leader with broad expertise in strategic senior and nuclear command and control communications policy and operations. He was the former Deputy Director of the White House Military Office. During his four and a half years at the White House, Don managed inter-agency alliances and oversaw the operations of the 2,500 personnel across multiple military organizations supporting the President, including Emergency Action (EA) and Continuity of the Presidency (COP) programs.
During this period Don acquired a comprehensive knowledge of the complex mission support provided to the President, the Vice President, and their senior staffs. His experience in these demanding arenas has given him a unique perspective and expertise in the necessary components of resilient operations and disaster response. Today Don leverages his more than 40 years of experience to help customers facing complex operational challenges related to continuity of operations and disaster response.
Don DiggsThinLine was founded to assist federal, state, and local government agencies, commercial and private sector organizations, with continuity planning, disaster prevention, and disaster response. ThinLine provides consulting services and material solutions that address evolving man-made threats such as cyber warfare and terrorist threats. In addition, the Thin Line also addresses the dynamic environmental conditions that follow catastrophic natural disasters such as failing infrastructure. The Thin Line Group supports individuals and organizations that need realistic and sustainable resilience solutions to protect life, property, information, and functions.
In 2014, James Murphy joined the Thin Line Group. He brought his extensive experience with disaster response, continuity operations communications systems, planning, and national continuity and resilience policy. James is a retired Marine helicopter pilot with extensive personal experience in disaster response and relief missions. He has flown shipboard military humanitarian relief missions in Congo, Sierra Leone, and Guinea (1997). He flew relief missions in Puerto Rico, Dominican Republic, and Haiti following hurricane Georges in 1998. In 2013 he responded to the Philippines, following the devastating back-to-back natural disasters of a 7.2 magnitude earthquake and the 195 mph winds of Super Typhoon Haiyan.
James MurphyJames has traveled to over 20 countries in the Middle East, Europe, Africa, South and Central America, and Asia. He is also a former Marine One Presidential Support Pilot, and former White House Military Office Continuity Program Manager. His expertise has been called upon to develop continuity plans for FEMA National Continuity Programs, the Federal Reserve Board, the Architect of the Capitol, and the Department of Energy/National Nuclear Security Administration. He is an expert on the ruggedized equipment necessary to run and maintain a mobile continuity or disaster response site in austere, resource and infrastructure constrained environments.
The Thin Line Group has the unique experience, knowledge, and resilience expertise to assist any organization with continuity and disaster response preparedness and site operations. They can assist an organization in achieving compliance with government disaster prevention and disaster response regulations. They can advise on how to equip an organization so that when disaster strikes, it can rapidly respond and continue to perform its essential functions. ThinLine can also help organizations to determine what equipment they may need to deploy to a disaster site to assist in recovery operations.