What Ethical Issues Does the Precision Medicine Initiative Face?
David Raths | Healthcare Informatics |
July 10, 2017
Chair of research program's institutional review board details big challenges ahead
"This is the largest government study ever on its own people."
Nancy Kass, Sc.D., a professor of bioethics and public health at the Johns Hopkins Bloomberg School of Public Health in Baltimore, was talking about the Precision Medicine Initiative, now called the All of Us Research Program. Kass says she makes that bold statement deliberately and with humility, because she chairs the institutional review board (IRB) for the project, which aims to create a million-person cohort.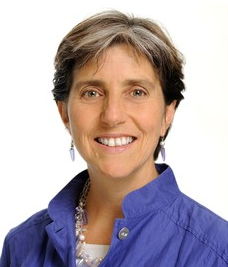 Nancy Kass, ScD"When the government does science on its own people, participant welfare and trust are essential and we may not get second chances," she said. The promises made must be upheld, she added, and the National Institutes of Health (NIH) is making plenty of promises about issues such as diversity, transparency and ongoing engagement with communities. Kass was speaking July 7 to an online meeting of the NIH Health Care Systems Research Collaboratory, which aims to improve the way clinical trials are conducted by creating a new infrastructure for collaborative research with healthcare systems.
The idea behind All of Us is that it provides resource efficiency because researchers do not have to recreate a cohort every time a new question comes up, which is how research is done now. Researchers can instead ask questions of a single huge cohort. The size also means people with rare conditions or circumstances are gathered in one place. "The ethical stakes are really high," Kass said. Citizens who participate agree to contribute their EHR and pharmacy data, as well as any health tracker data. They also take a minor physical exam and donate blood urine samples. The study will also look at health by Zip codes, too...