NHS Open Source Movement Gathers Pace As Trusts Set Up CIC [UK]
Edward Qualtrough | CIO UK |
February 9, 2015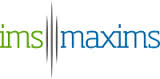 NHS England hopes Trusts can establish a sustainable ecosystem to support and develop open source healthcare services
An NHS open source community interest company (CIC) has been set up to guide the development of an electronic patient record system, which NHS England hopes will ignite the open source digital health and care services markets to better serve clinicians and patients. Taunton and Somerset NHS Foundation Trust, St Helens and Knowsley Teaching Hospitals NHS Trust and Blackpool Teaching Hospitals NHS Foundation Trust formally signed an agreement in December 2014 to become the initial members of the new organisation acting as custodians for source code of the openMAXIMS EPR suite, which was released as open source in June 2014. Last week the CIC received approved establishment from Companies House.
The organisations will be able to help other trusts looking to use the software by providing the same level of assurances as with a proprietary vendor, with Trusts naturally able to adapt the software for their own needs, and share with other members of the CIC. Taunton and Somerset NHS Foundation Trust IT director, Malcolm Senior, said that the programme would provide a greater level of ownership and control than they had been able to achieve previously.
"In some respects we are going back to the days when NHS clinicians worked alongside NHS developers to enhance existing systems and products to maximise the clinical benefits available," he said. Andy Williams, part of NHS England's Open Source Programme team which is looking for CICs to act as custodians of open source healthcare software, said: "The CIC announcement marks the start of establishing a self-sustaining eco-system of communities which can develop, deliver and support open source digital services...