Key health IT systems moving into the final phase of the Open Source Maturity Model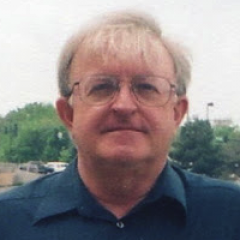 Peter GroenEvery week one reads about the latest implementation of OpenEMR, OpenMRS, or VistA in hospitals, clinics, or physician offices across the U.S. and around the world. For example:
A number of popular 'open source' electronic health record (EHR) solutions are poised to move into the final phase of the Open Source Maturity Model. OpenEMR, OpenMRS, and VistA have all reached Phase 5 and are in the process of meeting all the qualifications to move into Phase 6, the final phase of the maturity model.
The Open Source Maturity Model, as defined by Open Health News (OHNews), consists of 6 phases. They include:
Phase 1: Concept & Initial Prototype
Phase 2: Enhanced Prototype
Phase 3: Pilot System & Field Testing
Phase 4: Production System, Version 1.0
Phase 5: Commercialize Open Source Solution
Phase 6: Mature Global Solution & Community
Key 'open source' EHR systems
OpenEMR is a free and open source medical practice management and electronic medical records (EMR) system. It is primarily used in ambulatory care settings, e.g. clinics, family practice, physician offices. It includes numerous modules such as patient registration, clinic appointment scheduling, prescription writing, medical billing, physical & history, lab results, and more. OpenEMR is ONC Complete Ambulatory EHR Certified. The system is one of the most popular free electronic medical records in use today with over 4,000 downloads per month. More than 65 developers/companies have contributed code to OpenEMR.
OpenMRS is a multi-institution, non-profit collaborative led by Regenstrief Institute and Partners In Health, a Boston-based philanthropic organization with a focus on improving the lives of underprivileged people worldwide through health care service and advocacy. More specifically, OpenMRS is a free, open-source electronic medical record (EMR) system now in use in hundreds of healthcare facilities around the world, and the numbers continue to grow every month (See OpenMRS Installation). Because the system is primarily installed outside the U.S., the system has not gone through the CCHIT process for Certifying EHR systems for 'meaningful use' in America.
VistA, the Veterans Health Information Systems & Technology Architecture, is a comprehensive electronic health record (EMR) and practice management system originally developed by the U.S. Department of Veterans Affairs (VA). The software is in the public domain and is installed in several thousand public and private hospitals and clinics across the U.S. and around the world. It is supported by a growing number of public sector organizations and health IT companies. As reported in an article published by Open Health News last year, several versions of VistA have been certified for 'meaningful use'.
Business Models
Over the past decade, numerous entrepreneurial individuals and organizations have tackled the idea of how to make money out of open source software. There are now a wide variety of business strategies, tactics, or business models being employed by to generate revenue from open source software. Quite often the strategy and business models organizations choose depends on the profit motive driving them. For example:
Many non-profit organizations obtain funding to support the development and distribution of their free and open source software (FOSS) solution from membership dues, subscription fees, donations, and/or grants.
Many for-profit organizations or companies are paid for producing enhanced professional or enterprise versions of open source products governed by very restrictive licenses. They may also offer add-on modules or bundle the open source software within other hardware and software products they offer.
Other for profit organizations charge for a wide range of services, e.g. consulting, installation, documentation, training, system enhancements, software maintenance & patches.
Many other innovative companies that are emerging are learning other ways to make profits in the open source marketplace, e.g. news organizations, marketing firms, hosting, software-as-a-service (SAAS), open hardware companies, etc.
To learn more about the various non-profit organizations and companies associated with the OpenEMR, OpenMRS, and VistA electronic health record (EHR) systems, along with the strategies and business models they are pursuing, check out the following links:
These EHR systems are currently in Phase 5 of the Open Source Maturity Model. However, they are now rapidly evolving and are well on their way to making the transition to Phase 6, building and achieving a mature global open source health IT solution and community. Expect many other health IT solutions to follow suit in the coming years, related to health information exchange (HIE), personal health record (PHR), clinical imaging, genomics, and many other areas. Check out the Resources Section of the OHNews web site.