Siaya District Hospital in Kenya Goes Live With OpenEMR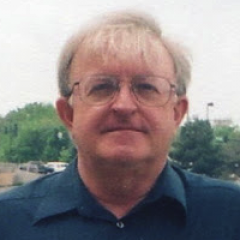 Peter GroenThe Siaya District Hospital in Kenya has just implemented the 'open source' electronic medical record (EMR) system called OpenEMR with the help of Medigrail, a small privately held California-based health information technology (IT) company. According to a recent update posted on the OpenEMR wiki, an implementation team composed of Medigrail and Siaya District Hospital staff worked closely together on this project for over six months to ensure its success. Initial installation of the computer servers, network technology, and the OpenEMR software system began back in late 2011. The system finally went live in early April 2012.
Siaya District Hospital, a government run institution, currently has about 240 beds. Last year, this rural healthcare facility handled approximately 120,000 patient encounters and the numbers are expected to double in the coming years. The use of computer technology will play a crucial role in the future expansion of this healthcare facilty and its capabilities.
For those interested in some of the technical details, the following paragraphs describe the IT architecture of the installed system.
Computer server hardware & software initially installed consisted of:
An Intel Atom Supermicro server with 4 GB RAM and a 32 GB SSD drive which is the firewall and a Linux boot server - running pfSense (pfsense.org)
An Intel Atom Supermicro server with 4 GB RAM and a 2 TB drive which is the file server, IM server and future inter-department phone switch running on Ubuntu Linux and mounting user directories via sshfs.
Intel Xeon Sun server with 6 GB RAM and two drives which is the application server during the day and backup server at night.
The hospital's application software is the free & open source OpenEMR system,
Computer Network - The systems administration team laid over 9,000 feet of network cabling in conduit and terminated all the endpoints. They installed 3 HP Procurve 9078a 24-port Gigabit switches and connected them via Fiber Optic cable runs. The network will be expanded to 5 switches and each will be protected by voltage regulators and uninterruptable power supply (UPS) systems.
Workstations primarily consist of laptops with a minimum of 512 MB RAM, no hard drive and no battery. This is intentional given challenges related to shipping large desktop workstations, as well as data privacy issues. There are currently 40 Panasonic toughbook laptops installed, with more to come.
Workstation software for the laptop systems boot off the network into a very small 55 MB footprint Linux distribution called SliTaz. It contains Abiword, Gunmeric spreadsheet, Firefox browser, a PDF viewer, and a file server mount utility called sshfs. Other open source software may be added over time.
Providing a stable electrical power source is a major challenge at the facility and one which they continue to struggle with, especially given the requirement for 230 VAC continuous loads. They also installed Inverting Opti-ups UPS and APC UPS systems.
System backups - The application is backed up on an aggressive schedule using automysqlbackup. The file server is backed up using the open source Bacula backup syste. The firewall is backed up via a shell script.
Training was key to the success of the project. Because the user community had little training in the use of computer technology, an extensive 'Train the Trainers' effort was initiated. The trainers then engaged the local hospital staff, helping to set realistic user expectations, and teaching them the basics on how to begin using the system.
Ongoing monitoring of the system by MediGrail and Siaya technical staff is done via Twitter. The servers report their status to a private Twitter account on an hourly basis.
For more information about the OpenEMR implementation project at the Siaya District Hospital in Kenya, consider contacting Dr. Omoto Jackton via telephone at +254-721-761484. You can also contact Yudhvir Singh Sidhu on his cell phone at 408-677-7660 or via email. Also, remember to periodically visit the OpenEMR wiki.
Additional information on many other open source activities in Kenya can be found at www.openhealthnews.com/search/node/kenya
Peter Groen, Senior Editor, Open Health News (OHN)