Theresa Cullen to co-lead Regenstrief's transformational Global Health Informatics Program
Press Release | Regenstrief |
October 16, 2015
INDIANAPOLIS -- Oct.16, 2015 -- Theresa Cullen, M.D., M.S., an internationally respected leader in health information technology and its application in resource-limited environments, has been named associate director of the Regenstrief Institute's Global Health Informatics Program. She joins the institute's Center for Biomedical Informatics as an investigator following three-and-a-half years as chief medical informatics officer and director of health informatics at the U.S. Department of Veterans Affairs.
Dr. Cullen holds the rank of rear admiral (retired) with the U.S. Public Health Service, with which she served from 26 years, all but one with the Indian Health Service, where, from 2006 to 2011, she was the IHS' chief information officer and oversaw the largest U.S. rural health network (400 facilities in 36 states across the country) from a health information perspective.
Dr. Theresa CullenShe also has had multiple deployments to Albania as a USPHS officer through the Department of Health and Human Services Office of Global Health Affairs and has participated in medical and public health service trips to Central America and Africa.
"Few individuals have the dedication to helping the underserved and the in-depth experience with medical informatics that Terry has," said Regenstrief investigator Paul Biondich, M.D., director of Regenstrief's Global Health Informatics Program. "She comes to the institute with incomparable skills and tools to provide strategic support for building communities around the globe and empowering these communities to support their own health IT needs."
Regenstrief's Global Health Informatics Program is an active participant in the OpenMRS and OpenHIE communities. It has long-term relationships with health leadership and local populations in dozens of countries including Kenya, Uganda, Tanzania, Rwanda, Nigeria, Bangladesh and Philippines. The program also works with national and international groups, including philanthropies and other donor organizations, with the similar mission of serving the underserved by improving health.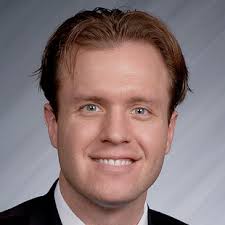 Dr. Paul Biondich"Joining Regenstrief's Global Health Informatics Program, helping ensure that resource-constrained communities can access advice and support for the development and implementation of electronic medical records, health information exchange and other technologies is an exciting opportunity, Dr. Cullen said. "The joint approach through which (a) Regenstrief contributes to global health equity based on longtime experience with serving the underserved through health information technology and leadership training and (b) the local communities contribute through their knowledge of the environment is unique. Ultimately this collective approach works to improve health by empowering communities to support their own health IT needs, helping themselves and potentially others."
"Terry connects in-depth clinical experience with a distinguished record of leveraging health information technology to improve care and health, primarily among underserved populations," said Titus Schleyer, D.M.D., Ph.D., director of the Regenstrief Institute's Center for Biomedical Informatics and the Clem McDonald Professor of Biomedical Informatics at Indiana University School of Medicine. "It is an honor and privilege for us to work with her in writing the next chapter of health IT to create pathways for better health."
Dr. Cullen will also hold an appointment as an associate professor of family medicine at IU School of Medicine.
"We are remarkably fortunate to welcome Dr. Cullen to the Department of Family Medicine," said Chairman Kevin Gebke, M.D., OneAmerica Professor of Preventive Health Medicine and associate professor of clinical family medicine. "She brings an expertise and passion that is unparalleled. She will be an amazing mentor and partner as we continue to develop programs for care of the underserved."
Media contacts:
Cindy Fox Aisen
Regenstrief Institute
317-843-2276
[email protected]