Stephen F. Austin Community Health Center Thanks Clinica Sierra Vista for Loan of Mobile Medical Unit to Care for Victims of Hurricane Harvey
Press Release | Stephen F. Austin Community Health Center |
September 8, 2017
Stephen F. Austin Community Health Center Extends Warm Thanks to Our Friends to the West
José E. Camacho, Esq.Stephen F. Austin Community Health Center (SFACHC) extends many thanks to Clinica Sierra Vista and its excellent staff for the assistance and kindness our friends to the west bestowed on SFACHC and the residents of Brazoria County in the aftermath of Hurricane Harvey. The generous loan of the Bakersfield, California community health center's Mobile Unit is making it possible for SFACHC to provide essential primary health care, including tetanus shots, to evacuees staying in shelters established after Hurricane Harvey's record rainfall flooded homes in Brazoria County and neighboring Galveston County.
The Texas Association of Community Health Centers' Executive Director, Jose Camacho, spearheaded the project that connected the two health centers after the hurricane dropped 51 inches of water along the southeastern coast of Texas. The Mobile Clinic arrived on Sunday, September 3, to Alvin, Texas where three of SFACHC health centers are located. The drivers, Abel Victorio, Raul Salazar, Carlos Perez-Castillo and Eugene Vidrio, capably assisted SFACHC staff to learn the ins and outs of setting up and driving the Mobile Clinic.
The employees who drove two fully equipped Clinica Sierra Vista mobile vans to Texas in the aftermath of Hurricane Harvey. From left-Carlos Perez-Castillo, Eugene Vidrio, Raul Salazar and Abel Victorio. Credit-Clinica Sierra VistAThe Mobile Unit visited two shelters on the Labor Day Holiday, the first day of providing services at the Hurricane Harvey shelters. Medical and dental providers cared for approximately 80 evacuees using the Mobile Unit on day one and continued to travel to one to two shelters each day. Providers are encountering evacuees that spent extended periods of time wading through flood waters and present covered in ant bites and other bug bites. Other shelter residents have cuts and minor illnesses that need attention.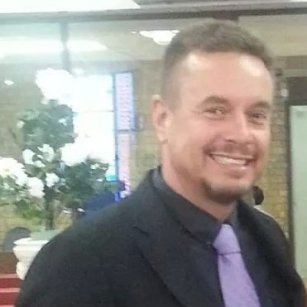 Mark Young
As a Federally Qualified Health Center (FQHC), the ability to provide services through a Mobile Unit with the full protection of FTCA coverage was made possible through an Emergency Change in Scope. The luxury of using a Mobile Unit to provide services at shelters is a single Change in Scope is required.
The Mobile Unit is considered a site that can go anywhere in SFACHC's service area. The loan of Clinica Sierra Vista's Mobile Unit is making it possible for SFACHC to move throughout Brazoria County to visit any number of shelters to provide care to Hurricane Harvey evacuees as needs are identified. As Mark Young, CEO, of SFACHC said, "The generosity extended by Clinica Sierra Vista to southeast Texas means so much at this time when many people have no homes, jobs, or income. The Mobile Unit has allowed us to provide relief for many who have no access to medical care and have limited or no financial resources."