openEHR Community Rises to the Challenge of Coronavirus
Press Release | OpenEHR |
March 11, 2020
The global openEHR community led by the major openEHR vendors DIPS (Norway) and Better (Slovenia) have today released open source components to assist software developers creating applications and services to help those fighting the global Coronavirus (COVID-19) pandemic.
When the first case of Coronavirus arrived in Norway, Bjørn Næss from DIPS (Norway's largest supplier of hospital IT systems) recognised the need to rapidly develop software to help monitor the outbreak, and reduce the data collection burden on overstretched health workers.
Bjørn alerted other members of the openEHR community and openEHR experts from around the world responded immediately. Utilising the ability of openEHR to allow new software to be deployed in days, rather than the months typical of most current health IT systems.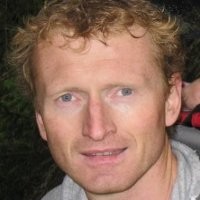 Bjørn NæssBjørn Næss said "Being able to enrol the help of colleagues in the global openEHR community and access to openEHR's powerful approach has enabled us to respond to the crisis orders of magnitude faster than would otherwise have been possible".
Already released are:
Suspected COVID-19 Risk assessment based on guidance from advice given by Public Health authorities in England, Scotland, Wales, Slovenia, New Zealand and Norway as well as the World Health Organisation.
Confirmed COVID-19 Infection Report this replicates the WHO case report form for Confirmed Novel Coronavirus COVID-19.
Work is also in had to create components to support contact tracing of those infected by Coronavirus.
openEHR colleagues in China are working on templates used for diagnostic and treatment decision support tools which they will share imminently.
These components have been released under a permissive open source licence via the openEHR Clinical Knowledge Manager and Github and are freely available to all who wish to use them. They build substantially on the large body of high-quality clinical content models already delivered by the openEHR modelling community.
These components are already being used.
DIPS have a Screening Assessment app live at Diakonhjemmet Hospital and are preparing a release for other Norwegian customers.
Better have a Screening Assessment app in test and are developing a case reporting app meeting WHO requirements.
Meanwhile, UK based OpusVL are developing an open-source Screening assessment app.
Dr Ian McNicoll, from freshEHR, one of the experts working on the project said "These models can be used immediately by developers using openEHR and we are in conversation with HL7 FHIR colleagues to see how we can work together. We hope that our efforts may also help those in other parts of the world who don't have the resources to do this work themselves.
I am very proud to be part of a community which, through the power of openEHR and the pro-bono commitment of clinical modellers and developers from many companies, have been able to show just what we can do, and how fast we can do it.
Please visit our openEHR Discourse forum 'Covid19 project'Topic for more information or to view or discuss current and future work".
Notes
openEHR is an international community working on means of turning health data from the physical form into electronic form. A central component of this work is an open standard which allows an interested party to build healthcare software based on a common set of information models that make it easy to share data between applications. More information will be found at openehr.org.
The design of openEHR means that the new data requirement created by the crisis can be rapidly defined by clinical experts making use of existing components, then automatically deployed in openEHR applications.
openEHR, originally created by experts working in the UK and Australia has been widely deployed across the globe and offers a new way to build healthcare software.
Press contact for more information:-
openEHR International, Jill Riley [email protected], +44 (0)7779 124986