Improving Provider Interoperability Congruently Increasing Patient Record Error Rates, Black Book Survey
Press Release | Black Book Research |
April 12, 2018
Duplicate and fragmented shared patient records are progressively putting patient safety at risk and afflict provider bottom lines.

Tampa, Florida, April 10, 2018 (Newswire.com) - Black Book™ surveyed 1,392 health technology managers to help stakeholders identify gaps, challenges and successes in patient identification processes from Q3 2017 to Q1 2018.
As healthcare data creation has fast-tracked to an absolute landslide bringing with it many challenges in the identification and reconciliation of patient records because of the ways disparate systems classify, store, protect and share information.
The crowdsourced poll of enterprise master patient index users revealed that prior to administering an EMPI tool, an average 18% of an organization's patient records are found to be duplicates.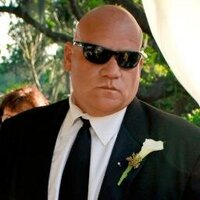 Doug BrownThe average expense of repeated medical care because of duplicate records cost a reported averages of $1950 per patient per inpatient stay and over $800 per ED visit.

Survey respondents estimated 33% of all denied claims result from inaccurate patient identification or information costing the average hospital $1.5 million in 2017 and the US healthcare system over $6 billion dollars annually.
Hospitals without EMPI support tools report current match rates at 24% when organizations exchange records.
"Many systems still do not communicate and store data in disjointed architectures and an upsurge of identifiers continue to be created,"said Doug Brown, Managing Partner of Black Book.

The average clean-up for hospitals over 150 beds with hundreds of thousands of records averages over 5 months including process improvements such as data validity checking, normalization and data cleansing.

Hospitals with EMPI support tools in place since 2016 reported consistently correct patient identification at an overall average 93% of registrations and 85% of externally shared records among non-networked providers.

"Despite the increases in record sharing among providers, increased risk and cost from redundant medical tests and procedures because of fragmented data trapped in siloes makes tracking patients especially difficult," said Brown.

QuadraMed and NextGate, two healthcare identity vendors were rated highest among 27 vendors in the satisfaction and loyalty polling of EMPI users.

About Black Book

Black Book™, its founders, management and staff do not own or hold any financial interest in any of the vendors covered and encompassed in the surveys it conducts. Black Book reports the results of the collected satisfaction and client experience rankings in publication and to media prior to vendor notification of rating results and does not solicit vendor participation fees, review fees, inclusion or briefing charges, and/or vendor collaboration as Black Book polls vendors' clients.

Since 2000, Black Book™ has polled the vendor satisfaction across over 30 industries in the software and services sectors around the globe. Black Book's mission is to improve healthcare delivery by expanding the stakeholder's voice from the front-line employee, IT and financial managers, clinical and nursing staff through the C-Suite and Board, as well as healthcare consumers.

Source: Black Book Research