Cognitive Medical Systems To Present Standards-Based Clinical Decision Support Capabilities Demo At HIMSS16
Press Release | Cognitive Medical Systems |
February 22, 2016

SAN DIEGO, CALIFORNIA (PRWEB) FEBRUARY 22, 2016--Cognitive Medical Systems, a specialist in standards-based clinical decision support (CDS) software and healthcare IT infrastructure, announced today that it will present a CDS capabilities demonstration at the Healthcare Information and Management Systems Society 2016 (HIMSS16) Conference & Exhibition in Las Vegas, Nevada, Feb. 29-March 3.
Working in collaboration with the University of Utah, Health Samurai, and the Regenstrief Institute, Cognitive will illustrate how organizations at the Healthcare Services Platform Consortium (HSPC) are working to define standards-based, interoperable architecture enabling advanced CDS functionality.
"Healthcare will soon experience the same standardization of services that revolutionized the banking industry and e-commerce," said Emory Fry, MD, Cognitive Medical Systems CEO. "HSPC, through its advocacy of standards, open architecture and collaborative research, is leading the way; as a company committed to improving healthcare, Cognitive is proud to contribute to the effort."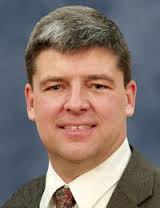 Emory FryThe demonstration involves a hypertensive patient traveling out of state who is seriously injured during a car accident and hospitalized in an intensive care unit.
The scenario includes use cases in which complex event processing of physiologic waveforms detects clinically important fluctuations in systolic blood pressure that do not trigger patient monitor alarms; the association of these blood pressure anomalies with medication administrations and/or early onset sepsis; and recommended therapeutic interventions based on the patient's genomic profile.
The use cases orchestrate services based on several HL7 standards (Fast Health Information Resources [FHIR], Decision Support Service [DSS], Unified Communications [UCOM] and Event Publish & Subscribe [EPS]) to create and deliver real-time CDS advice to providers at the bedside. The demonstration will also illustrate advanced capabilities such as dynamic routing alerts using different communication channels (email, SMS, etc.) and escalation of advice to alternative recipients.
"The results of this multi-organization collaboration highlight that standards are maturing rapidly and are capable of supporting some very complex clinical requirements," said Fry.
The demonstration will be held both at Intermountain Healthcare's booth #1632 and the Interoperability Showcase. For more information regarding the demonstration, visit https://healthservices.atlassian.net/wiki/display/HSPC/HSPC+HiMSS+2016.
About Cognitive Medical Systems, Inc.
Cognitive Medical Systems is a fast growing company helping public and private organizations make the most of clinical decision support tools. They come to us because we're able to draw from decades of operational experience in on-the-ground health delivery, informatics, and enterprise software. And we combine that with technical prowess in complex infrastructure, workflows and CDS systems integrations.
For the latest from Cognitive Medical Systems thought leaders, visit http://www.cognitivemedicine.com.