careMESH Launches New Referral Management Module with Guaranteed Digital Delivery to Any U.S. Clinician
Press Release | careMESH |
March 14, 2019
Reston, VA - March 14, 2019 -careMESH® , the only service provider that guarantees 100% digital delivery of protected health information to any clinician nationwide, announced that it has expanded its secure communications capabilities to include a comprehensive referral management module. The built-in workflow tools and convenient administrative Task Manager make it easy for users to create a referral, attach a patient record and other relevant care information, and send it digitally to any other healthcare provider in the country.
careMESH customers, including hospitals, large physician groups, Federally Qualified Health Centers (FQHCs) and others, use careMESH to send structured medical records, discharge summaries, secure messages, and other sensitive clinical information. Receiving clinicians, even those not subscribed to careMESH, are easily identified in the National Clinician Directory, quickly routed through an identity-proofing process, and are then able to review the patient record, reply to the sender, save the record in their own EHR, and complete an electronic referral "loop". This allows both the sender and the recipients they interact with to:
The careMESH Task Manager provides a real-time view of an organization's patient referrals.The careMESH Task Manager provides a real-time view of an organization's patient referrals.
Move from paper- and fax-based processes to efficient digital processes.
Achieve Centers for Medicare & Medicaid Services (CMS) Meaningful Use & Promoting Interoperability measures for health information exchange
Create a cost-effective mechanism for providers to refer and transition patients regardless of organizational affiliation.
The Medical Home Development Group (MHDG) is a Washington D.C.-based physician group which enlisted careMESH in Dec 2018 to optimize the way in which patient information is shared with other providers. FQHCs such as MHDG who are able to meet the CMS EHR Incentive Program objective for health information exchange, among other measures, have a financial incentive of up to $63,750 per physician. Working with the careMESH account team, MHDG made minor modifications to its referral process and attended a brief user training session. Within days, they began sending all of their referrals digitally via careMESH, and far exceeded their objective for the reporting period.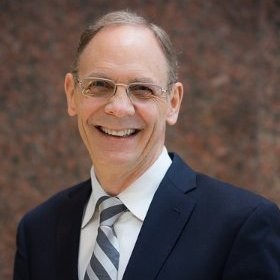 Dr. Peter Tippett"It's thrilling to see customers such as MHDG achieve their goals with careMESH," said Dr. Peter Tippett, Founder and CEO of careMESH. "Our secure services, hosted on the Google Cloud Platform© and inclusive of our embedded National Clinician Directory, make it possible for clinicians and their support teams to locate each other and share digital patient health information. Providers now have a way of maximizing the digital delivery of referrals and care transitions under the CMS Meaningful Use and Promoting Interoperability programs."
To learn more about how providers use careMESH to transform their referral processes visit www.caremesh.com. The case study featuring the Medical Home Development Group careMESH implementation is available here.
About careMESH
careMESH connects healthcare organizations with the outside world, ensuring that any provider, large or small, can communicate and collaborate with any other, instantly. Our cloud-based services are designed to efficiently allow hospitals, ACO's, physician groups, and others to communicate about patients, while maintaining complete control over when and where information is shared, and rapidly reducing reliance on outdated tools such as fax and phone calls.
Media Contact
Catherine Thomas
Vice President, Customer Engagement
1-703-691-6128
[email protected]