Envoi Networks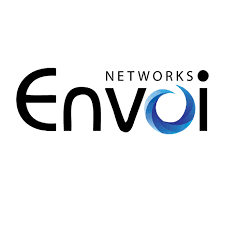 Envoi Networks, Inc. is a premier Communications & Technology company located in Northern Virginia's 'Data Center Alley' where as much as 70% of the world's internet traffic traverses through. Envoi's corporate offices and data center facility is housed in the prestigious Equinix-Ashburn campus which peers IP traffic to over 90% of the world's Internet routes and their Internet Exchanges route Internet traffic between 1,000+ telecommunications networks worldwide.
Envoi Networks offers Enterprise Hosted Telephony & Faxing, Internet Data Services, Unified Communications and other technology-related services. With its recent launch of the EnVoip Hosted VoIP & PBX cloud platform, Envoi Networks offers over 80 phone & PBX features, with all its Premium options included in its Unlimited seat pricing which included free calls to US & Canada and over 50 Int'l destinations. Our goal is to offer solutions that increase productivity, raise efficiency and deliver cost savings to our customers. We help improve organization's communications and technology requirements through our expert solutions which are designed specifically to our customer's needs.
Our Cloud-based infrastructure was built to generate real savings in time, money and effort by taking advantage of the best-of-breed hardware. We've built an incredibly robust system that encompasses all of the functionality and flexibility businesses need to follow through on their initiatives.
There is nothing more important to a business than its ability to communicate with its customers, vendors, suppliers and business partners. At Envoi Networks we build and deliver affordable customized communication systems that enterprise businesses need. Our company was founded on the realization that we had unique technical skills to make a difference in this industry. We leverage these skills to build end-to-end service offerings that have superior capabilities and can be part of any organization's strategic direction by virtue of their utility, scalability, and value.
From the start, our focus has been on building lasting partnerships, facilitating communications across multiple formats and networks, and delivering the tools businesses need to succeed.

Homepage: Envoi Networks
Unified Communications
Envoi Network's Unified communications platform uses Internet protocol (IP) transport pathways to consolidate all of the different communication tools into a single, logical system that improves the user experience while reducing costs and management requirements. Our EnVoIP solution is an enterprise-class voice over IP & PBX platform that is hosted in our world-class data center.
Envoi Networks offers an End-to-End managed solution that extends our EnVoIP Service Level Agreement (SLA) all the way to our customer's premise. The solution guarantees our QoS (Quality of Service) and Uptime Guarantee up to 99.999%. In addition, Envoi Networks works with its customers to find the lowest-priced Internet Connectivity available in customer's local area with added redundancies such as Business Continuity Plans and Disaster Recovery Solutions. We strive to ensure that our customers no longer have to worry about downtime or service interruptions.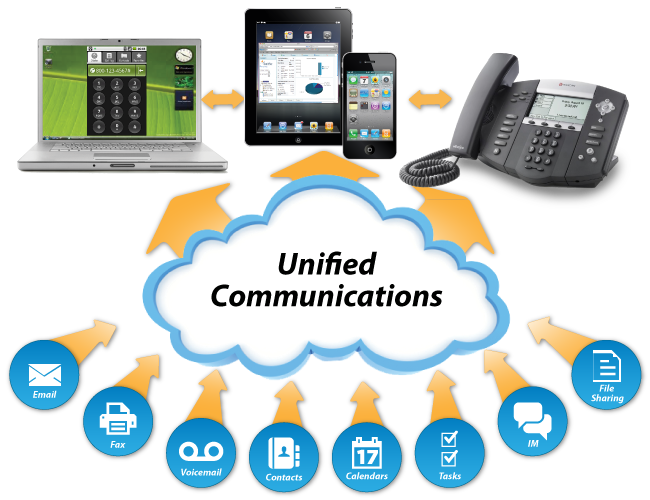 Unified communications allow all the various elements to be in sync in a format that's easy to manage and gives customers great flexibility.
Our solution leverages a web-based portal to set up new users, establish secondary numbers for call routing, and more!
Some of the benefits of a unified communications solution are:
Your devices are always in sync so your messages are available on your computer or laptop, through web-based portals, on your smartphone and other devices so that you always have what you need.
If you're not at your desk, calls into your office line can now simultaneously follow you on your cell phone, to another office number, or to any remote location through our Ring-anywhere technology!
You can set up your voicemail greeting remotely from your phone so that you can quickly alert your customers or partners of your status.
Voicemail alerts can be sent to you via SMS or email!
Faxes automatically get delivered to your email inbox so you won't be tied to the fax machine at the office!
Control your calendar by staying up to date automatically; no more missing a desktop alert and rushing to catch up!
Articles