Favorite HIT & OSS Resources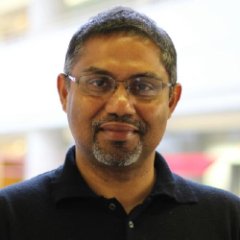 Earlier this week Joe Conn, reporter for Modern Healthcare, broke the story that the American Medical Association (AMA) and 34 other medical specialty societies and organizations had sent a 9-page scathing letter to the Office of the National Coordinator for Health Information Technology (ONC) demanding a major overhaul of the government's electronic health record (EHR) policies. According to Conn...
Google has thrown its hat into the EHR ring by joining the team led by PwC which is proposing that the Department of Defense (DoD) upgrade their current EHR to Defense Operational Readiness Health System (DORHS), a customized application built for the DoD and based on VistA, the open source EHR developed by the U.S. Department of Veterans Affairs (VA)...Google's participation has enormous implications for both the DoD's EHR and to the healthcare industry as a whole. By choosing the open source EHR team, Google...has sent a clear message to the world that VistA is the best option for the DoD.
As I travel across the country and listen to CIOs struggling with mandates from Meaningful Use to ICD-10 to the HIPAA Omnibus rule to the Affordable Care Act, I'm always looking for ways to reduce the burden on IT leaders. All have expressed frustration with the health information exchange (HIE) policies and technologies for care coordination. quality measurement, and patient engagement. As a country, what can we do to reduce this anxiety? Read More »
Latest News Clippings
January 29, 2015

Barcelona Digital Technology Centre, WSO2

January 28, 2015

January 28, 2015

-

January 27, 2015

January 25, 2015

-

January 23, 2015

-

January 23, 2015

EKF Diagnostics, ANGLE plc

January 23, 2015

-