Favorite HIT & OSS Resources
By Jason Baker | June 6, 2017
Over the past few years, interest in both civilian and commercial use of drones has continued to grow rapidly, and drone hardware sits at the top of many people's holiday wish lists. Even just within the civilian side of things, the list of unmanned aerial devices that fit the moniker of drone seems to be constantly expanding. These days, the term seems to encompass everything from what is essentially a cheap, multi-bladed toy helicopter, all the way up to custom-built soaring machines with incredibly adept artificial intelligence capabilities...
By Don Watkins | June 3, 2017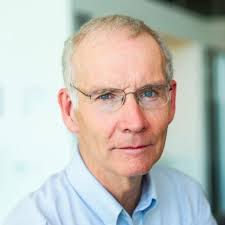 Openness invites greater participation and it takes advantage of the shared energy of collaborators. The strength of openly created educational resources comes paradoxically from the vulnerability of the shared experience of that creation process. One of the leaders in Open Educational Resources (OER) is Billy Meinke, educational technologist at the University of Hawai'i at Manoa. The University's open creation model uses Pressbooks, which Billy tells me more about in this interview...
By Ben Nuttall | June 2, 2017

There's much more to managing a project with git beyond just committing code and working with branches. GitHub-Driven Development is a process that will help you organize and manage the progression of a project on GitHub, although much of this could be applied to other systems, such as GitLab, as well. This concept isn't only for developers; it can be used for project managers or anyone involved in the development of a project—it could even be applied to non-code projects...
Latest News Clippings
June 14, 2017

June 12, 2017

May 30, 2017

University of North Texas

May 29, 2017

Wyss Institute for Biologically Inspired Engineering at Harvard University

May 26, 2017

European Society of Human Genetics

May 26, 2017

Oklahoma University Gallogly College of Engineering

May 25, 2017

The i2b2 tranSMART Foundation

May 24, 2017

Broad Institute of MIT and Harvard
Upcoming Events
May 31, 2017

-

June 1, 2017

May 31, 2017

-

June 2, 2017

June 1, 2017

-

June 2, 2017

June 4, 2017

-

June 7, 2017

June 4, 2017

-

June 7, 2017

June 13, 2017

-

June 16, 2017