Favorite HIT & OSS Resources
By Frank Karlitschek | July 23, 2017
The file sync and share movement started over a decade ago, led by the likes of Dropbox, Google Drive, and others, and became popular very fast. The killer feature was having all your files available on all your devices. No more forgetting to bring that important document to a meeting, emailing files, or handling multiple USB sticks. Files were always there when you needed them! That its growth happened with the start of the smartphone age made file sync and share even more useful. But its popularity wasn't just about having access to your own files on all your devices: it also made sharing easier, enabling a new level of working together. No longer emailing documents, no longer being unsure whether your colleague's feedback came on the latest version of your draft, no longer fixing errors that were already fixed...
By Lauri Apple | July 22, 2017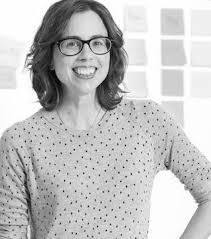 "Documentation is highly valued, frequently overlooked, and a means for establishing inclusive and accessible communities," the GitHub team notes in their brand-new Open Source Survey. Based on 5,500 responses, the survey reveals that 93% of respondents say "incomplete or outdated documentation is a pervasive problem." However, only "60% of contributors rarely or never contribute to documentation." These stats won't surprise anyone who has spent more than a few minutes clicking through GitHub repositories. How many times have you clicked on a GitHub repo, skimmed the README, and thought: "Sounds interesting, but what does it actually do?"...
By Mike Walker | July 21, 2017
In 2016, I launched Open Innovation Labs, a place where people seeking to leverage the principles of openness can work with a seasoned team to build innovative software that solves their most pressing business problems. It has been an exciting and daunting undertaking. Today, Open Innovation Labs imparts knowledge and best practices that emerge from the world's most successful open source projects, and we provide a residency-style experience that immerses teams in those practices. We generally partner with companies looking to do two things: Either they want to move quickly and be disruptive, or they see disruption as an existential threat and seek to adapt their behaviors to facilitate a more rapid pace of change...
Latest News Clippings
July 11, 2017

-

July 10, 2017

-

July 10, 2017

-

July 10, 2017

July 10, 2017

-

July 10, 2017

-

July 10, 2017

-

July 10, 2017

-
Upcoming Events
July 22, 2017

-

July 27, 2017

July 26, 2017

-

July 27, 2017

August 3, 2017

-

August 8, 2017

August 15, 2017

-

August 18, 2017