Favorite HIT & OSS Resources

Each year, my favorite open source software survey asks "Where is the future of open source taking us?" I like to try to think far into the future. Not next year or the next five, but where can the horizon of open source and its unique mix of collaborative ideals and communal practices take us? One such "out there" aspect of open source, that I think will eventually come to fruition, is that of UX. When I talk of UX, I mean User eXperience. It is a parent or superset of UI, the User Interface, or what we see. UX handles so much more than UI. The entire session that a human has with a system or piece of software is considered in UX.
As Meaningful Use winds down and incentive dollars are fully spent, what is the optimal role for ONC going forward? Some pundits have suggested that ONC step aside and return all aspects of HIT policy and technology to the private sector. Others have suggested top down command and control of HIT including centralized governance to ensure interoperability. Harmony is when all parties feel equally good about the path forward. Compromise is when everyone leaves the table equally unhappy. Here's my view about the future of ONC that includes points from both sides.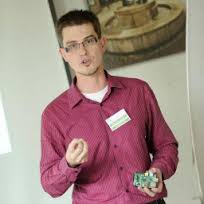 Two hospitals in the Belgian city of Liège are using Orthanc to exchange their medical imaging information. Three more hospitals are considering to start using this free and open source software solution for the management of their medical images. This lightweight system, developed at the University Hospital of Liège, helps hospitals to facilitate the exchange between clinical departments, specialists and hospitals. The software allows them to archive and retrieve images, while offering scalability and flexibility.
Latest News Clippings
February 27, 2015

February 25, 2015

-

February 24, 2015

February 23, 2015

-

February 20, 2015

February 19, 2015

-

February 17, 2015

February 17, 2015

iCare, Drummond Group Inc.
Upcoming Events
April 14, 2015

-

April 15, 2015

May 7, 2015

-

May 9, 2015

May 31, 2015

-

June 2, 2015