Favorite HIT & OSS Resources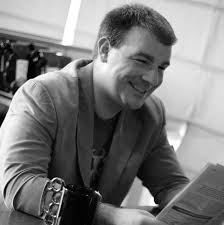 For many people, technology assists and augments our lives, making certain tasks easier, communicating across long distances possible, and giving us the opportunity to be more informed about the world around us. However, for many people with disabilities, technology is not an accessory but essential to living an independent and quality life...Unfortunately, the majority of assistive technology devices are unsettlingly expensive, and they age rapidly, with little in the way of customer-serviceable parts.
While trade agreements may seem to be another, albeit international species of wonkery, these agreements could have major effects on patients' and the public's health. Since these concerns have been essentially ignored by the US medical and health care literature, (although they have appeared in UK journals, Australian, and New Zealand journals in English), they I will discuss them below. Worthy of further discussion is the possibility that these potential threats to health care and public health may arise not just from ideological disagreements, but also from health care corporations' increasing capture of government, facilitated by the conflicts of interest generated by the revolving door. Read More »
The May 2015 HIT Standards Committee focused on an in depth review of the ONC Notice of Proposed Rulemaking, with the goal of providing guidance to ONC by June as to which standards should be included in final rule, which should not be included, and which should be identified as directionally appropriate for inclusion in future regulation.The meeting began with the ONC announcement that the HITSC workgroups would be disbanded in June and replaced by focused task forces.
Latest News Clippings
May 26, 2015

May 21, 2015

-

May 20, 2015

-

May 20, 2015

May 19, 2015

-

May 18, 2015

-

May 11, 2015

April 29, 2015

World Health Organization
Upcoming Events
May 7, 2015

-

May 9, 2015

May 31, 2015

-

June 2, 2015

June 1, 2015

-

June 3, 2015

June 3, 2015

-

June 4, 2015

July 29, 2015

-

July 31, 2015