Favorite HIT & OSS Resources
By Mitch Mirkin | May 27, 2016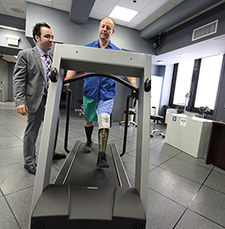 Prosthetics has come a long way—witness the $35,000 computerized knee that sits on a table in Maikos' Gait and Motion Analysis Lab, coupled with a $30,000 bionic foot. The high-tech components are awaiting testing with Veteran amputees who come to the lab. Some have lost a leg to an IED or rocket-propelled grenade in Iraq or Afghanistan—or perhaps to a mine or mortar blast decades ago in Vietnam. Others have lost a foot or leg in an accident, or to diabetes or vascular disease. The purpose of the tests is twofold: to help determine the best prescription for the Veterans, and to gather research data. Along with gait abnormalities, Maikos studies functional outcomes such as walking speed and distance.
By Justin W. Flory | May 26, 2016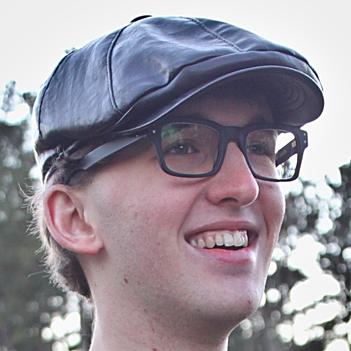 The Rochester Institute of Technology (RIT) is well-known for its work in open source software through FOSS@MAGIC. In April 2014, RIT started to offer a minor in free and open source software. Students work on several different open source projects in their GitHub organization. One of the courses in the minor, Humanitarian Free and Open Source Software Development, has students work with the One Laptop per Child XO laptops. Students create games that help teach New York and Massachusetts fourth grade math curriculum. Dan Schneiderman is the new head of the FOSS@MAGIC program at RIT.
By Susannah Fox | May 26, 2016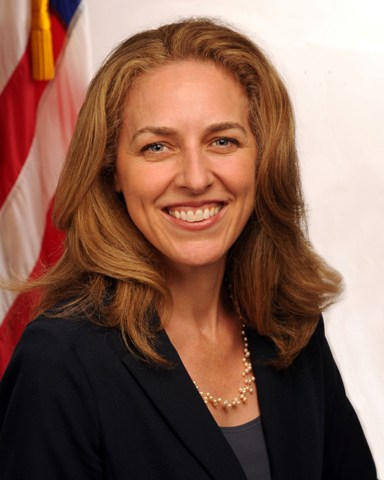 Every spring, our team in the HHS IDEA Lab gears up for our biggest event of the year: the Health Datapalooza. It's an annual celebration of the power of data that was started by my predecessor, Todd Park, in 2010. This year, we were honored to hear from an extraordinary lineup of leaders from private industry, academia and the federal government, including Vice President Biden. I thought I'd share excerpts from three of my colleagues' speeches, to give people a sense of the scope and depth of the discussions.
Latest News Clippings
May 22, 2016

-

Milwaukee Journal Sentinel and MedPage Today

May 21, 2016

-

May 19, 2016

-

May 18, 2016

-

May 18, 2016

CDISC, TransCelerate BioPharma, Inc.

May 18, 2016

-

May 17, 2016

-

May 17, 2016

-
Upcoming Events
May 11, 2016

-

May 13, 2016

May 16, 2016

-

May 19, 2016

May 23, 2016

-

May 25, 2016

June 27, 2016

-

June 29, 2016