Favorite HIT & OSS Resources
By Mark Scrimshire | November 27, 2015
In the Healthcare, world trust is the basis for all interactions. The Patient-Doctor relationship is the primary example of Trust and is probably the most important relationship in Health. As Health goes digital it is essential that we bring trust with us into the digital world. One of the big challenges is to do this without the trust process becoming either intrusive or limiting. The issue of trust has been a critical component I have been focused on as we design the next generation of BlueButton for Medicare beneficiaries: BlueButtonOnFHIR.
By Benjamin Kerensa | November 25, 2015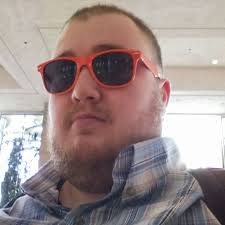 I recently founded my own open source project, Glucosio, to bring open source diabetes management and research software to the masses. My years of contributing to open source projects and observing various structures has really come in handy being a project leader now. I'm very excited about the future of Glucosio, but most importantly about the future open source and how that will play out in health and medicine. There is a lot of potential for software innovation in healthcare, and I think we will soon see a startup disrupt healthcare and medicine with open source solutions.
By Lois Donnelly | November 24, 2015
The most powerful free and open source (FOSS) statistics program, though, is R. Originally a FOSS version of the statistics language S, R has shown explosive growth over the last few years, with some 7,000 add-on packages available to handle nearly any statistical requirement and an increasing number of books, courses, and blogs (e.g. R-bloggers) focusing on practical usage. Some websites concentrate specifically on how to use R for psychological research—an example is William Revelle's Personality Project, which also offers an R package called psych, a toolbox for personality, psychometrics, and experimental psychology.
Latest News Clippings
November 25, 2015

Columbia University Medical Center

November 24, 2015

American Chiropractic Association

November 24, 2015

November 23, 2015

November 17, 2015

Michigan Technological University

November 17, 2015

November 17, 2015

November 12, 2015
Upcoming Events
November 3, 2015

-

November 4, 2015

November 3, 2015

-

November 5, 2015

November 3, 2015

-

November 4, 2015

November 6, 2015

-

November 8, 2015

November 8, 2015

-

November 13, 2015